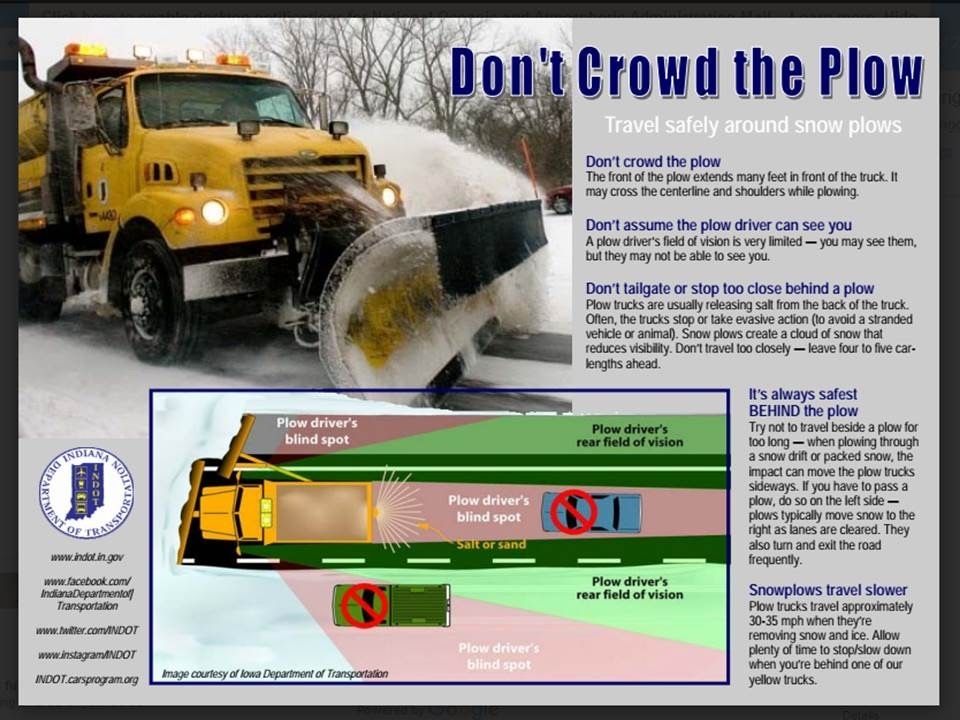 Indiana Department of Transportation Northeast news release:
INDOT Northeast issues full call-out of snowplows ahead of winter weather

Northeast Indiana (January 29, 2021) – The Northeast District of the Indiana Department of Transportation has issued a full call-out of plow trucks for the incoming winter weather.

The National Weather Service is calling for a significant snow event throughout the Northeast District, and a Winter Storm Warning has been issued for most of the northern half of Indiana from Saturday evening through Sunday evening.

Snow will start Saturday afternoon/evening, intensify during the overnight hours, and potentially linger throughout Sunday. Drifting snow and low visibility due to blowing snow are also possible. Drivers should be prepared for rapidly changing road conditions if traveling Saturday evening through Sunday.

INDOT Northeast will have a full call-out of plow trucks on the road by 6 p.m. Saturday. Trucks will remain on the road throughout the snow event, until road conditions improve.

Travel may be very difficult due to the forecasted heavy snowfall so plan ahead. Check road conditions at https://indot.carsprogram.org/ and the local weather forecast before heading out the door.

INDOT encourages drivers to drive slower than normal and leave more room between themselves and other vehicles when roads are wet, snowy, or icy. Do not use cruise control, brake quickly, or take sharp turns. Always give plows plenty of room to work by not driving next to them or following too closely behind them.

For the latest information, follow @INDOTNortheast on Facebook and Twitter.
Related posts:
Related Images: