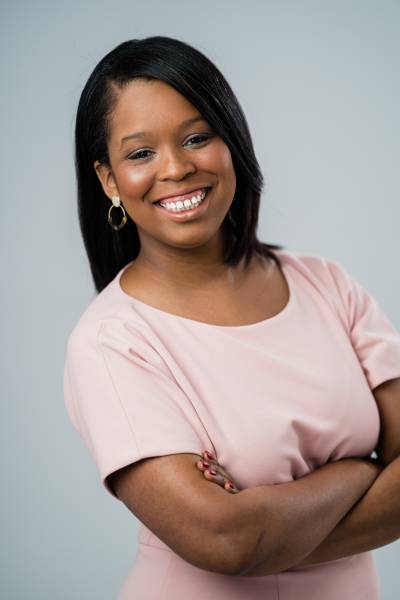 City of Fort Wayne news release:
Angelica Pickens named public information officer for City of Fort Wayne's Community Development Division

FORT WAYNE INDIANA (December 30, 2020) – The City of Fort Wayne's Community Development Division today announced Angelica Pickens as its new public information officer. She began her duties on December 28.

Pickens has more than 10 years of experience in the communications profession. Most recently, she served as lead investigative reporter, fill-in anchor, and multimedia journalist at WANE-TV in Fort Wayne. She was with WANE from August 2015-November 2020. Pickens also was a news writer and fill-in producer at WGN-TV/CLTV in Chicago. She was an award-winning journalist earning best investigative reporting from the Indiana Society of Professional Journalists, outstanding police journalism from the Fraternal Order of Police, and excellence in tobacco reporting from Tobacco Free Allen County.

In addition, Pickens is an adjunct professor-communication at Indiana Tech in Fort Wayne. She will continue to serve in that role and has been with Indiana Tech since 2018.

Pickens earned a master of journalism at DePaul University in Chicago and a bachelor of arts in communication; journalism and public relations from the University of Cincinnati. She is a member and public relations chair, Alpha Kappa Alpha Sorority, Incorporated.

"We're excited to have Angelica as part of our leadership team in Community Development. Her professional experiences and expertise will assist us in our continued efforts to provide the public and media with important and timely information using several different platforms to help meet the needs of the community," said Nancy Townsend, director, City of Fort Wayne Community Development Division. "Angelica's professionalism, commitment to community engagement, and educational background are unique attributes that make her a great fit for our organization. She's a well-respected resident of our City and we're fortunate to have her skill sets to help guide internal and external outreach."

Pickens replaces Mary Tyndall who recently accepted a position in the private sector. Tyndall served in the Community Development Division for eight years and has 13 years of service with the City and was instrumental in enhancing communication between the public and local government through several proactive and unique approaches. Beginning January 5, Tyndall will serve as the Double Up Program Manager and Chief Storyteller for the St. Joseph Community Health Foundation.
Related Images: