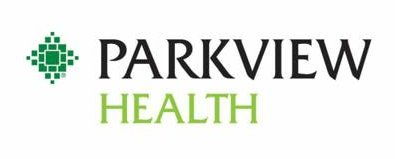 Parkview Health news release:
Parkview Health to offer COVID-19 training, support to nursing homes as part of new statewide initiative

(November 5, 2020) – Parkview Health will be sharing clinical guidance and expertise in a new program designed to support Indiana nursing homes with operational issues related to COVID-19.

In partnership with the Indiana University Richard M. Fairbanks School of Public Health at IUPUI, Indiana University School of Medicine and the Regenstrief Institute, Parkview will serve as a virtual training center for a new statewide program, as part of the National Nursing Home COVID-19 Action Network using the Project ECHO (Extension for Community Healthcare Outcomes) model.

"We know nursing home administrators and staff are dedicated to providing high-quality care throughout the COVID-19 pandemic," said Jeffrey Boord, MD, MPH, chief quality and safety officer, Parkview Health. "Through this program, we'll share best practices and expertise to help them with the new and unique operational issues they're experiencing. Together, we'll help protect area nursing home residents and staff."

As a virtual training center, Parkview will work collaboratively with the IUPUI ECHO Center at the Fairbanks School of Public Health to advance COVID-19 preparedness, safety and infection control within nursing homes. Both Parkview and IU will facilitate 60- to 90-minute webinars for nursing home employees once per week for 16 weeks, sharing important information on COVID-19 best practices, facilitating discussion and encouraging peer-to-peer learning.

During the weekly sessions, participants will be able to address the challenges they are facing through discussion of real cases. All participants are encouraged to share best practices and learn from their peers – while benefiting from the guidance of nursing home and quality improvement experts. Each session will include a short lecture combined with case-based presentations and discussion.

The program's goal is to help nursing homes implement evidence-based best practices to:

Keep the virus from entering nursing homes where it has not entered.
Identify residents and staff who have been infected with the virus early.
Prevent the spread of the virus between staff, residents and visitors.
Provide safe and appropriate care to residents with mild and asymptomatic cases of the virus.
Ensure staff have the knowledge, skills and confidence to implement best-practice safety measures to protect residents and themselves.
Reduce social isolation for residents, families and staff during these difficult times.

Indiana is one of the first states to launch a program to assist nursing homes in COVID-19 response. The initiative is funded by the Agency for Healthcare Research and Quality, which works within the U.S. Department of Health and Human Services. Curriculum for the initiative was developed by the ECHO Institute at the University of New Mexico and the Institute for Healthcare Improvement and is being shared with hub sites nationwide. Other key partners include the University of Indianapolis and University of Southern Indiana.

Project ECHO is free to all Medicare and Medicaid-certified nursing homes in Indiana, and nursing homes that actively participate in the 16-week training will receive $6,000 in reimbursement. The program will launch the week of Nov. 9, with space for 120 sites. For more information or to register, visit http://fsph.iupui.edu/nursing-homes.
Related Images: