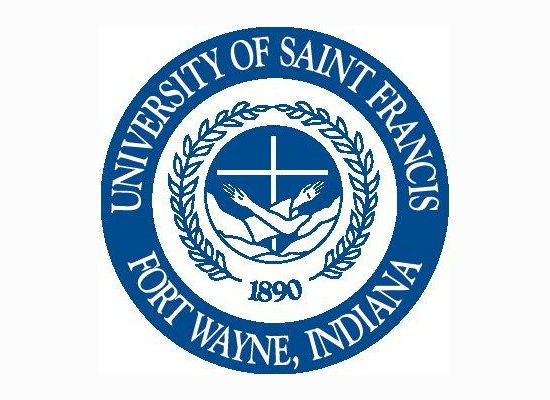 University of Saint Francis news release:
USF moves football schedule to spring 2021

(August 1, 2020) – The University of Saint Francis will move its football schedule to spring 2021 while other sports are expected to have fall competition. The NAIA has moved all national championship tournaments for fall sports to spring.

All USF competitions will observe updated precautions related to the COVID-19 pandemic. USF will continue to operate athletic competition under the guidelines and recommendations of the NAIA, the Crossroads League and the Mid-States Football Association.

The football team will have fall practices and possibly a scrimmage, but not official games. Volleyball, men's and women's soccer, and men's and women's cross country teams are expected to have fall contests as the Crossroads League continues with its plans for those sports. All schedules will be available at saintfranciscougars.com as they are finalized. Changes may continue to occur as conferences and schools update their plans.

"We are committed to providing the safest environment for our student-athletes to compete," USF Director of Athletics Mike McCaffrey said. "Moving our football schedule to the spring allows us to continue gaining insight and knowledge on how best to do that. We are excited that our student-athletes get the chance to compete this fall in many sports, while also looking toward NAIA championships and a football season in the spring."

Spectators will be required to wear a face covering at all indoor events, as well as outdoor events where proper social distancing is not possible. Further procedures for spectators will follow local health department recommendations.

Beginning Aug. 15, student-athletes may practice consistent with any health and safety protocols for all fall sports. Parkview Sports Medicine has provided guidelines for USF to follow for meetings, practices and team activities. NAIA competition start date for all sports except football is Sept. 5. Football start date for competition is Sept. 12.

The NAIA granted conferences autonomy to consider the regional impact of COVID-19 in order to determine the timing of its regular-season competition. The Mid-States Football Association, which includes USF as a member, announced Friday it is moving all league games to the spring.

About the University of Saint Francis
Founded in 1890 in the Catholic Franciscan tradition, the University of Saint Francis offers more than 70 undergraduate, graduate and doctoral programs through the School of Health Sciences, School of Liberal Arts and Sciences, Keith Busse School of Business and Entrepreneurial Leadership and School of Creative Arts. In addition to its traditional programs, USF designs focused curricula for working adults in Fort Wayne, Crown Point and online. USF Downtown houses the university's business and music technology programs while offering enhanced internship and networking opportunities for students. The University of Saint Francis campus experience includes 18 athletic programs boasting two individual and four team NAIA national championships and is recognized as an NAIA Five-Star Champion of Character institution. Approximately 2,200 students from a broad geographic region attend USF.
Related Images: