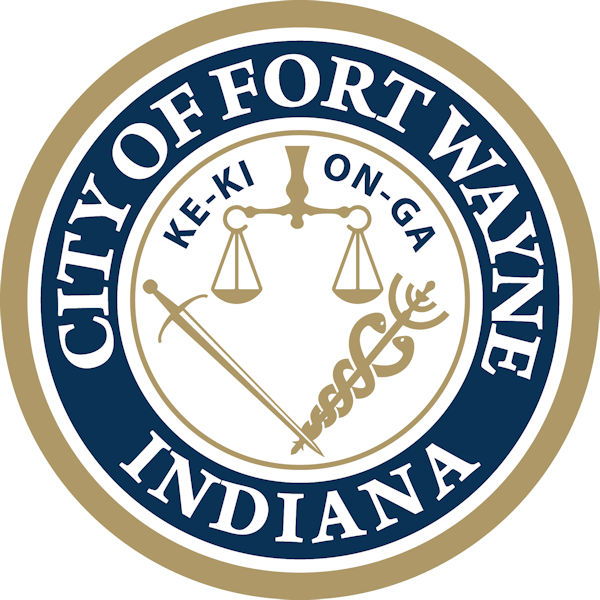 A news release from the City of Fort Wayne:
Mayor Henry calls on community to move forward together in annual State of the City Address

(February 12, 2020) – Fort Wayne Mayor Tom Henry today delivered his 13th State of the City address. The theme for this year's address was "Moving Forward Together." The free event was held at the Grand Wayne Center.

"Now is the time for us to move forward together to continue the momentum and excitement we're experiencing in Fort Wayne. We've become a community that believes in itself as we anticipate a bright future," said Mayor Henry. "Through hard work and collaboration, we're in an enviable position to continue to advance traditional projects but also be bold and try new initiatives, too, because we are Fort Wayne, a city like no other."

Highlights from Mayor Henry's State of the City address:

Goals and objectives for 2020:
An emphasis will be placed on Fort Wayne becoming a healthier community, growing the trails system, implementing alternative energy programs, and continuing to invest in the arts.

Job growth and economic development:
In Fort Wayne in 2019, there were 650 new jobs created, $28 million in new payroll, and a total private investment of $61 million.

Downtown development:
The Riverfront at Promenade Park project will begin and include apartments, a parking garage and office and retail space. It's an investment of more than $75 million next to Promenade Park.

The Lofts at Headwaters Park development will feature apartments, a parking garage and office and retail space. It's a $68 million project next to Club Soda in the area of Clinton and Superior streets.

Ruoff Mortgage plans to construct its national corporate headquarters at Jefferson Boulevard and Ewing Street. The $43.5 million investment will feature office and retail space and a parking garage. Ruoff has nearly 700 employees.

Construction on certain aspects of Phases II and III of riverfront development could begin in the next 12 to 18 months.

The 124-room boutique hotel at Main and Harrison streets is under construction and will open in early 2021.

The remaining commercial and retail spaces at The Landing will open this year.

National recognition:
In the past year, Fort Wayne has been named the lowest cost of living city for the fourth year in a row by Niche; the 12th best-run city by WalletHub; the 10th best real estate market by WalletHub; and one of the top cities where millennials are buying homes by SmartAsset.

Public safety:
Violent crime was down five percent and homicides decreased by nearly 37 percent in 2019. The Fort Wayne Police Department will have a recruit class and lateral class in 2020. In addition, there will be a continuation of joint enforcement efforts with partner agencies and new equipment and technology will be added for the Vice and Narcotics Division.

The Fort Wayne Fire Department will have a recruit class in 2020. The department will also continue the construction of a live-burn training structure and more firefighters will become certified in advanced life support.

Parks:
There will be $3 million in improvements in parks throughout the City, including Foster Park Pavilion 3 and a new sculpture installation at the Foellinger-Freimann Botanical Conservatory.

Neighborhood infrastructure:
The City will invest a record $33 million in neighborhood infrastructure enhancements in 2020. Since 2014, Fort Wayne has made $180 million in improvements to streets, roads, sidewalks, alleys, curbs, bridges, street lights, and trails.

City Utilities:
More than $100 million will be invested in water, sewer and stormwater improvements this year, with over 90 projects taking place in neighborhoods. Also, crews have passed the one-mile mark in the construction of the deep rock tunnel to reduce combined sewer overflows and clean our rivers.

Recognition of individuals making a difference in Fort Wayne:
Mayor Henry recognized Megan Butler with Riverfront Fort Wayne/Promenade Park; Rex Barrett with Barrett & Stokely; Mark Music with Ruoff Mortgage; and Day Morgan and Pat Turner, neighborhood leaders/community volunteers.
Related Images: