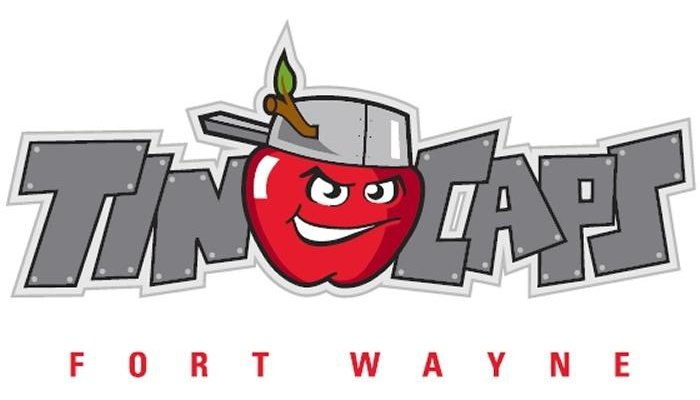 Game recap from the TinCaps:
Lugnuts Surge Late to Even Series
By Evan Stockton

(April 6, 2019) – The Lansing Lugnuts (Toronto Blue Jays) scored five runs in the final four innings to defeat the TinCaps 7-3 on Friday night at Parkview Field.

Lansing (1-1) started the scoring early with two runs in the top of the first inning off of Fort Wayne starter Efraín Contreras. Dom Abbadessa was hit by a pitch with one out, followed by a booming double to left field by Jordan Groshans that scored Abbadessa. After Groshans' double, Alejandro Kirk singled to put runners at the corners with one out. Ryan Gold then grounded into a fielder's choice, scoring Groshans and completing the Lugs' output in the inning.

Fort Wayne (1-1) responded with two runs off of Lansing starter Joey Murray to tie the game in the bottom of the second inning. Luis Almanzar began the inning with an single, and after Juan Fernandez lined out, Lee Solomon reached on a fielding error by Lansing third baseman Johnny Aiello, putting runners on first and second with one out. A Jawuan Harris groundout moved each runner up ninety feet, and Xavier Edwards brought both Fernandez and Solomon home on a single into center field. Edwards, the 38th overall pick by San Diego in the 2018 MLB Draft, has reached base seven times in 10 plate appearances so far this season.

Lansing took the lead for good with a single run in the sixth, three runs in the seventh, and another single run in the eighth.

Johnny Aiello began the top of the sixth inning with an infield single, moving to second base after a one-out Mc Gregory Contreras groundout and then to third base after a Reggie Pruitt bunt single. Then, reliever Trent Shelton believed he had Pruitt picked off first base on a steal attempt, but an errant throw to second allowed Pruitt to advance all the way to third while also scoring Aiello.

In the seventh, Lansing pushed across three runs to put the game away, combining a Jordan Groshans single, an Alejandro Kirk RBI double, a Jake Brodt RBI triple, two stolen bases and a hit batter to score the three runs. Brodt, a native of Huntington Beach, California, finished the game with two triples.

The Lugnuts final run came in the eighth, when Reggie Pruitt walked to start the frame, stole second, advanced to third on a wild pitch, and scored on a Jordan Groshens RBI groundout. Groshens, Toronto's first round pick in the 2018 Draft, has three hits, two runs driven in, and two runs scored in the season's first two games.

The TinCaps pushed across a final run in the bottom of the ninth, as Edwards bunted for a single, reached second on a throwing error, and came home to score on Grant Little's single into right field combined with a fielding error. Fort Wayne has scored three runs in each of the season's first two games.
Related Images: