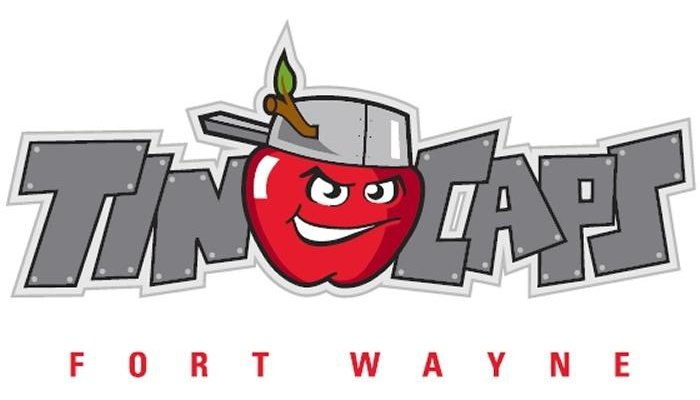 Game recap from the TinCaps:
Weathers Dazzles as TinCaps Take Game One
By Evan Stockton

(April 4, 2019) – Ryan Weathers struck out nine and the TinCaps produced three late runs in a 3-0 win over the Lansing Lugnuts (Toronto Blue Jays) on Opening Night at Parkview Field.

Fort Wayne (1-0) and Lansing (0-1) were locked in a scoreless pitchers' duel in the game's first five innings.
The Lugnuts' Josh Winckowski tossed five clean frames to begin the ballgame, allowing just two hits with seven strikeouts and three walks.

The TinCaps' Ryan Weathers was arguably even better. San Diego's first round pick in 2018 (7th overall) hurled his own five clean frames with nine strikeouts and zero walks. Eight of Weathers' nine strikeouts came swinging.

Lansing did seriously threaten Weathers' scoreless outing twice. In the third, D.J. Neal and Otto Lopez began the frame with back-to-back singles. Then, after Reggie Pruitt struck out, Neal and Lopez attempted a double steal, but Neal was tagged out trying to take third. Dom Abbadessa then struck out swinging to nullify the threat.

In the fifth, Jake Brodt led off the inning with a single, and after Neal and Lopez struck out, Pruitt singled into right field to put two runners on with two outs. Abbadessa ended the inning with another strikeout, and Weathers officially completed his first TinCaps start of 2019 without allowing a run.

After Fort Wayne left the bases loaded in the fifth, the TinCaps took the lead for good with two runs in the sixth and one run in the seventh. Blake Hunt reached base to start the sixth on a Jordan Groshans' throwing error, taking second after the Lugnuts' shortstop errantly threw to first on a ground ball. A ground out moved Hunt to third, and after Grant Little struck out, Agustin Ruiz lined a single into center field to score Hunt. A Lee Solomon single and a Jawuan Harris walk loaded the bases, and then Xavier Edwards beat out an infield single to score Ruiz. Edwards finished the night with two hits, two walks, and an RBI.

In the seventh, Justin Lopez began the inning with a single into left field, followed by a booming double into the right-center field gap by Blake Hunt that scored Lopez all the way from first. Dwanya Williams-Sutton then singled to put two runners on with no one out, but a fielder's choice, a strikeout, and a fly out ended the frame.

Following Weathers' sterling outing, Fort Wayne's bullpen took over. Jose Quezada tossed a scoreless sixth, Angel Acevedo pitched a clean seventh and eighth, and Carlos Belen locked down the game by allowing zero runs in the ninth. The former infielder earned his first career save, while Mike Pascoe took the loss for Lansing after allowing two unearned runs in the sixth.
Related Images: