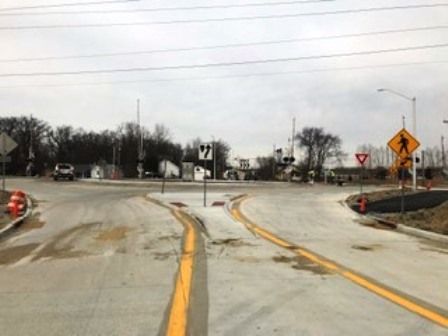 News release from the Allen County Public Information Office:
Bass & Hadley Road Roundabout Opened

Allen County, Indiana (March 1, 2019) – After several delays, the newly constructed roundabout at the intersection of Bass and Hadley Roads was officially opened to traffic today.

The road has been closed since July while crews worked to construct the new roundabout. The Allen County Highway Department's initial plan was to have all work finished and the intersection reopened by December of last year. But because railroad tracks run through the roundabout, extra time was needed to insure state and federal safety requirements were being met.
Read more AroundFortWayne posts on the Bass Road improvement project.