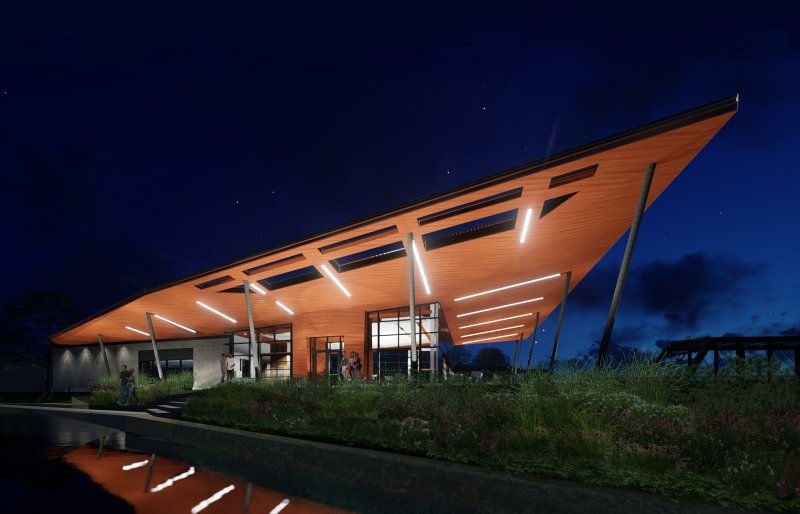 Promenade Park Lease Agreement with Trubble Brewing

(February 15, 2019) – At their monthly meeting on Friday, February 15, the Fort Wayne Board of Park Commissioners signed a lease agreement with Trubble Riverside LLC for the dining facility in the new Promenade Park, which is set to open to the public on June 21. Trubble Riverside, which operates Trubble Brewing, will manage the Trubble Riverside Cafe and Tap in the Park Foundation Pavilion inside Promenade Park, the first phase of the Riverfront Fort Wayne development project.
On Saturday, February 23, the community is invited to visit Trubble's existing location at 2725 Broadway, from 6 p.m. to close, for a Promenade Celebration with champagne, a Trubble Riverside menu preview, drawings and photos of the new space, and a Q&A session with the owners of Trubble, Chad & Keli Hankee. Learn more about Trubble at www.trubblebrewing.com.
More information about Promenade Park, and the upcoming opening celebration in June, can be found at riverfrontfw.org.
Related Images: