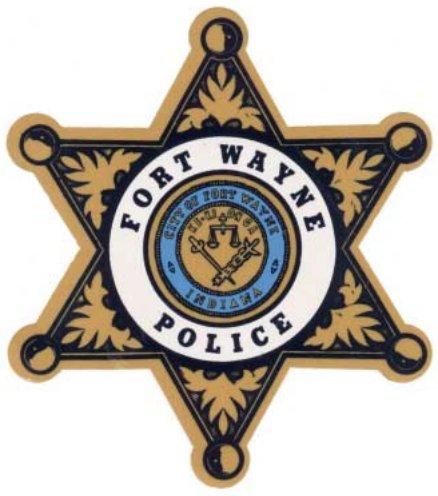 News release from the Fort Wayne Police Department:
Shooting Investigation (Critical)

Date: December 19, 2018
Time: 6:30 pm
Location: Kroger, 4100 block of North Clinton Street
Victim: Adult Male (Critical Condition)
Suspect: None at this time
Details:
On Wednesday, December 19, 2018, at approximately 6:30 pm Officers of the Fort Wayne Police Department responded to the 4100 block of North Clinton Street to the Kroger's in reference to report of shots fired inside the store and possibly one subject down inside the store as well.
Prior to their arrival on scene, Fort Wayne Communications were getting additional calls from subjects inside the store reporting hearing multiple shots being fired inside the store. Officers were also getting information that the subject that had fired the shots had fled out of the store.
Officers arrived on scene and began to assembled a team of Officers that would enter the store as well as had officers outside to assist citizens that were exiting the store. Officers located an adult male in the rear of the store that was suffering from an apparent gunshot wound. They were also able to secure the inside of the store and establish that the suspect was no longer inside the store.
The victim was transported to a local hospital in serious condition and upon his arrival at the hospital, his condition was downgraded to critical condition by Emergency Room Doctors.
Detectives were called to the scene and began to speak with witnesses inside the store at the time of the incident. They also began to review cameras inside the store in an attempt to get a possible description of the suspect as well as try to establish the sequence of events leading up to the shooting. Detectives do believe that this is an isolated incident and not a random act of violence
Detectives are asking that anyone with any information regarding the identity of the suspect please call the Fort Wayne Police Department Detective Bureau at (260) 427-1201 or Crime Stoppers at (260) 436-7867(STOP)
Crime Scene technicians were also called to the scene to process any evidence associated with the incident.
The Kroger store remained closed until Investigators had cleared the scene and turned the store back over to the Kroger Management at which time they will determine when the store will re-open.
This incident is being investigated by the Fort Wayne Police Department, and the Allen County Prosecutor's Office.
Assisting with this incident was the Fort Wayne Fire Department and the Three Rivers Ambulance Authority.
Related Images: