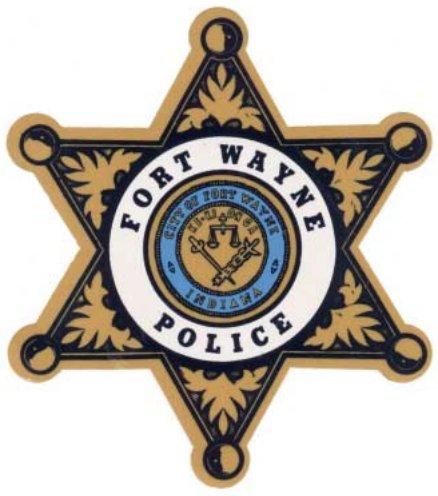 News release from the Fort Wayne Police Department:
Bank Robbery

Date: August 18, 2018
Time: 11:54am
Location: 6210 West Jefferson Boulevard
Victim: Partners First Credit Union
Suspect: male white, mid-40s, white baseball cap
Suspect vehicle: White 2013 Chevrolet Silverado (stolen vehicle) with "Browning Chapman" written on the side and license plate: TK691NJU
Details:
On August 18, 2018, at 11:54am, the Fort Wayne Police Department responded to a report of a bank robbery at the Partners First Credit Union, 6210 West Jefferson Boulevard.
Officers arrived and learned that a male white in his mid-40s had approached a teller, indicated he had a weapon, and demanded money. After being given an undisclosed amount of money, the male fled the building and drove off in the above described Chevrolet Silverado.
Investigators have learned that the involved Silverado is a stolen vehicle; anyone discovering the location of this vehicle is asked to call 911. Photographs of this vehicle and the suspect are forthcoming.
Detectives and Crime Scene units are currently processing the scene, searching for and collecting any evidence. Nearby businesses will be checked for any video surveillance footage.
There were no injuries reported.
Anyone with any information is asked to contact the Fort Wayne Police Department. This incident remains under investigation by the Fort Wayne Police Department and the Allen County Prosecutor's Office.
The Federal Bureau of Investigation is also assisting in this investigation.
Photos of the suspect and veichle can be found here and here.
Related Images: