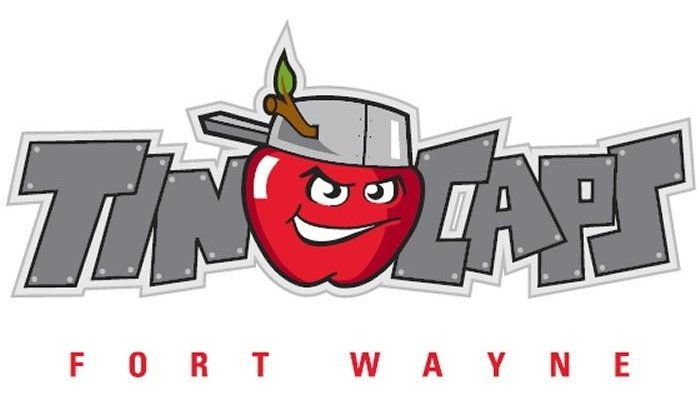 Game recap from the TinCaps:
TinCaps Beat Rain & South Bend

(August 18, 2018) – The TinCaps beat the South Bend Cubs (Chicago Cubs), 6-5, on Friday night at Parkview Field to win their fifth in a row. With the victory in front of a sellout crowd of 7,730 fans, Fort Wayne retained its spot at the top of the Midwest League Eastern Division second half playoff race.
Second baseman Kelvin Melean broke a 4-4 tie in the bottom of the seventh inning with a two-out, two-run homer to the XFINITY Home Run Porch in left field. Melean, a 19-year-old from Venezuela, also drove in shortstop Gabriel Arias, who had doubled to lead the frame off.
The TinCaps (26-26, 58-63) weren't home free yet, though. Righty reliever Dylan Coleman struck out the side in order in the eighth. The Cubs (22-31, 56-66) made things interesting in the ninth, however, by loading the bases against Coleman with one out. But the rookie from Missouri State induced a ground ball up the middle that Arias fielded and turned into a double play by stepping on second and throwing to first in time to retire South Bend cleanup hitter Ausitn Filiere.
The Cubs had already shown their ability to overcome a deficit earlier in the game. Fort Wayne had broken a 1-1 tie in the sixth with a three-run frame only to see South Bend equalize in the top of the seventh.
Initially, the TinCaps needed to come from behind.
South Bend took a 1-0 lead in the third. Fort Wayne leveled the game in the fourth with an RBI single from right fielder Jack Suwinski.
It was left fielder Olivier Basabe who put the 'Caps in front in the sixth with a run-scoring hit. Suwinski later added a two-run single that made it 4-1. The 20-year-old from Chicago has driven in 16 runs over his last 16 games.
Though he didn't factor into the decision, TinCaps starter Tom Cosgrove became the first TinCaps pitcher to strike out 11 batters in a game this season. The 22-year-old lefty from Staten Island, New York, accomplished that in five innings of work.
Because of rain, Friday's action was delayed by 3 hours and 45 minutes. After a rainout of the scheduled series-opener on Wednesday, and rain allowing only one game to be played on Thursday, Friday was set to be a doubleheader. Again, however, the forecast permitted only one game to be played. The TinCaps and Cubs will make up their postponed game when Fort Wayne visits South Bend from Aug. 24-27.
Friday was the 16th sellout of the season for the TinCaps at Parkview Field.
The 'Caps can match their longest winning streak of the season on Saturday when they begin a 10-day road trip at Lansing.
Related Images: