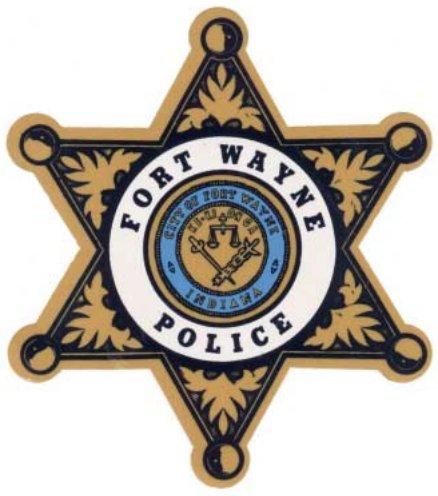 News release from the Fort Wayne Police Department:
Death Investigation/Critical Shooting Investigation


 
Date: July 29, 2018

Time: 1:51 am

Location: 705 East Lewis Street, American Legion Post 148

Victim(s):

1 Adult Male (Deceased)
2 Adult Males (Critical)

Suspect(s): None at this time

Details:

On July 29, 2018 shortly before 2:00 am Officers of the Fort Wayne Police Department responded to the American Legion Post 148 at 705 East Lewis Street in reference to a reported shooting.

Officers were being advised that they were receiving multiple calls and they were advising that there were possibly multiple victims on scene. Dispatchers were advising officers that they could could hear people screaming in the background of the calls they were receiving.

Upon Officers arrival on scene they located the parking lot of the business was very crowded and people were screaming and yelling as they arrived. Officers did locate 2 adult males suffering from gunshot wounds. Officers were having difficulty in making the area safe due to the large number of people on the lot at this time. They were also working to secure the area for incoming medical personnel as well as any possible evidence associated with the incident. Paramedics arrived and transported the 2 victims (1 Critical and 1 Serious) to a local hospital. Officers on Scene were then advised that there had been a third victim that had been taken to another local hospital by private vehicle. That victim was also an adult male suffering from a gunshot wound. Initial reports from the hospital advised that this victim was also in critical condition. While still on scene Officers were advised that the victim initially listed in critical condition had been pronounced deceased and the victim initally listed in serious condition had been downgraded to critical condition.

Initial reports indicate that there was some type of an altercation inside the business involving several individuals and they were removed from the inside of the business. Witnesses stated that a short time after the altercation inside took place inside the business was when they began to hear the gunshots from the parking lot. Officers were advised by all subjects that there were multiple gunshots that could be heard.

Detectives and Crime Scene Technicians were called to the scene at this time. Upon their arrival they attempted to locate any possible witnesses and speak with them gathering as much information as possible to assiste them with regards to this incident. Crime Scene Technicians began to process the scene for evidence, which was hindered due to the number of private vehicles that were still on the lot at this time.

Detectives are asking that anyone with any information regrading this incident please contact the Fort Wayne Police Department at (260) 427-1222 or Allen County Crime Stoppers at (260) 436-7867

The identity of the victim as well as the cause and manner of death will be released at a later time by the Allen County Coroner's Office

This incident is being investigated by the Fort Wayne Police Department, Allen County Coroner's Office, and the Allen County Prosecutor's Office.

Agencies assisting in this incident were the Allen County Police Department,The Fort Wayne Fire Department, and Three Rivers Ambulance Authority.
Related Images: