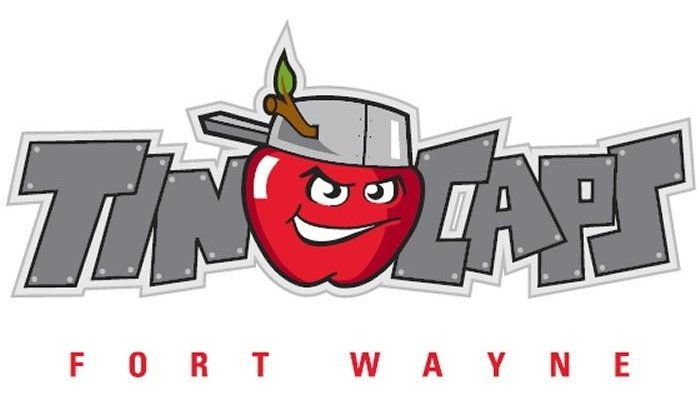 Game recap from the TinCaps:
Gore Goes Six in TinCaps Shutout Win on Fourth
By Austin Render

(July 5, 2018) – The largest crowd of the season at Parkview Field saw the TinCaps shut out the Great Lakes Loons (Los Angeles Dodgers), 7-0, on the Fourth of July. A sell-out of 8,805 watched as Fort Wayne won its third in a row, 10th of 12, and moved above .500 for the first time all year.

Top Padres pitching prospect MacKenzie Gore went a professional career-long six innings with no runs allowed and six strikeouts.

Meanwhile, Fort Wayne (10-4, 42-41) exploded offensively in the bottom of the second inning. Designated hitter Esteury Ruiz was hit by a pitch to start the frame. After Ruiz stole second, third baseman Luis Almanzar singled, scoring Ruiz to give the TinCaps the 1-0 lead.

Still in the second inning, first baseman Jalen Washington walked and center fielder Jeisson Rosario grounded into a fielder's choice loading the bases for left fielder Robbie Podorsky, who tripled to right to empty the bases and increase Fort Wayne's advantage to 4-0.

In the bottom of the third, second baseman Justin Lopez smashed a 391-foot home run to left field to make the 'Caps lead 5-0.

Another run would cross the plate in the bottom of the fourth. Almanzar singled to start the inning, followed by an RBI-double from Washington, scoring Almanzar and giving the TinCaps a 6-0 lead.

Fort Wayne added one more in the bottom of the seventh. Right fielder Tirso Ornelas and catcher Luis Campusano singled to put runners on first and second. Ruiz followed with a single of his own, scoring Ornelas and adding an insurance run for the TinCaps, 7-0.

Gore scattered four singles and two walks.

Relievers Ben Sheckler and Fred Schlichtholz finished out the final three scoreless innings. Combined, they allowed one hit and struck out one batter. Fort Wayne pitchers have thrown 18 straight scoreless innings.

Great Lakes (1-13, 25-57) has dropped 16 of its past 17 games.
Related Images: