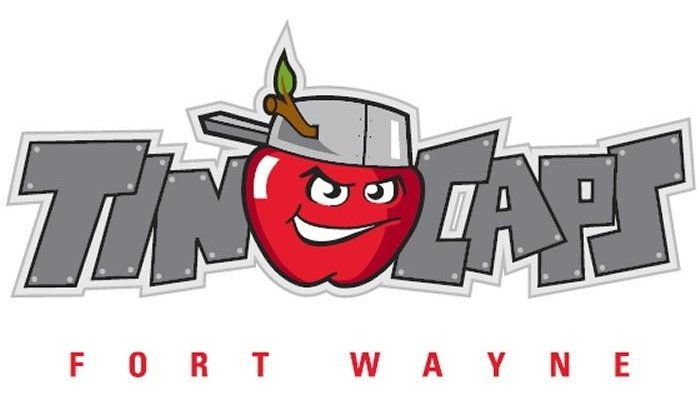 Game recap from the TinCaps:
Ornelas and Ruiz Homer, But TinCaps Fall in Series Finale
By Cory Stace

EASTLAKE, Ohio (July 1, 2018) – TinCaps designated hitter Tirso Ornelas and third baseman Esteury Ruiz both hit their eighth home runs of the season, but the TinCaps fell, 6-4, against the Lake County Captains (Cleveland Indians) on Sunday afternoon at Classic Park. The two sides split their four-game set.

In the top of the eighth inning, Ornelas took the team lead with his eighth home run of the season to right-center field to cut Fort Wayne's deficit to 5-3. Not to be outdone, Ruiz stepped to the plate in the top of the ninth and belted his eighth homer this year to shrink the deficit to 6-4, but the home runs weren't enough for the 'Caps to comeback against the Captains.

Fort Wayne (7-4, 39-41) broke the scoring seal in the top of the fourth inning. Ornelas doubled on a ball that hit off the first baseman Ulysses Cantu and into shallow right field to score center fielder Jeisson Rosario from second and give the TinCaps a 1-0 lead.

Lake County (4-7, 33-48) took the lead in the bottom of the frame. Oscar Gonzalez ripped an RBI double off the wall in left field to score Jonathan Laureano from first and tie the game, 1-1. Later in the inning, Elvis Perez hit an RBI single to right field to score Gonzalez and give the Captains a 2-1 edge.

The Captains added two more in the bottom of the fifth. The inning should have ended on a ground ball from Miguel Eladio to third with two outs, but an error kept the inning alive. On the next pitch, Jose Medina hammered a ball over the right-field fence to put Lake County ahead, 4-1.

Perez added another RBI with a double down the left-field line in the sixth to extend the Captains lead, 5-1.

After the Ornelas home run in the top of the eighth, the Captains got another back in the bottom of the inning when Nolan Jones scored on a groundball to short off the bat of Josh Rolette to hold a 6-3 lead, at the time, before the Ruiz solo home run in the ninth.

In the setback, Rosario and Ornelas both had multi-hit performances with Rosario finishing 2-for-4 with a double and a run scored. Ornelas finished 2-for-4 with three RBIs, a home run and a run scored.
Related Images: