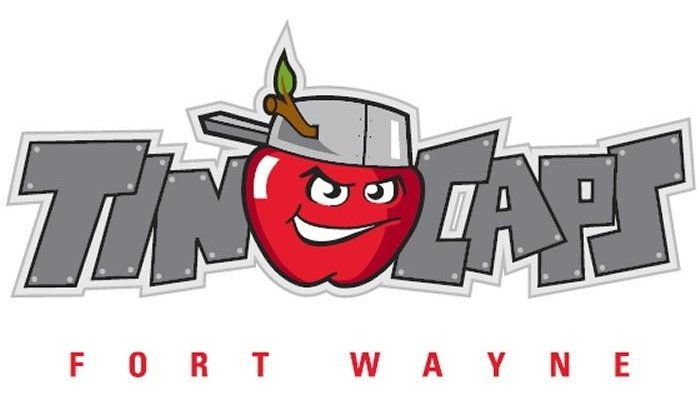 Game recap from the TinCaps:
Patiño Dazzles, But TinCaps Fall in 11 Innings
By Cory Stace

EASTLAKE, OH (June 29, 2018) РTinCaps starting pitcher Luis Pati̱o shined in a career-long 6 1/3 innings, but Fort Wayne had its six-game winning streak come to an end with a 2-1 loss in 11 innings against the Lake County Captains (Cleveland Indians) on Friday night at Classic Park.
The 18-year-old native of Colombia allowed only three hits and one run, while striking out six walking just one. The Padres' No. 24 prospect (according to MLB.com) retired 13 consecutive Captains hitters at one point. With the quality start, Patiño lowered his ERA to 2.95 in eight starts this season. Patiño is currently the second youngest pitcher in the Midwest League.
Fort Wayne (6-3, 38-40) started the scoring in the bottom of the third. For the second night in a row, catcher Jalen Washington stepped to the plate and hit a home run with 20-plus family members and friends in attendance to put the TinCaps ahead, 1-0. The Twinsburg, Ohio, native grew up about a 35-minute drive away from Classic Park.
Lake County (3-6, 32-47) finally scored off Patiño in the bottom of the seventh. Erlin Cerda singled with one out in the inning and advanced to second on a wild pitch. Jonathan Laureano followed with an RBI single that snuck into center field to score Cerda from second and tie the game, 1-1.
For the second night in a row, the game went 11 innings. Fort Wayne wasn't able to get the runner from second across in either the 10th or the 11th inning.
In the bottom of the 11th, Jose Medina hit a ground ball to second base to advance Oscar Gonzalez from second to third. The TinCaps intentionally walked the next two batters to load the bases for Nolan Jones with one out. Jones hit a sharp ground ball just past Caleb Boushley on the mound and Gabriel Arias at short to send Gonzalez home from third for the walk-off win.
In the setback, Travis Radke dominated out of the 'pen. Radke pitched a perfect 2 2/3 innings, which was the longest outing for the 25-year-old since May 3. The California native also collected six strikeouts, the second most in an outing this season for the reliever. Boushley kept the Captains off the board in the 10th.
Related Images: