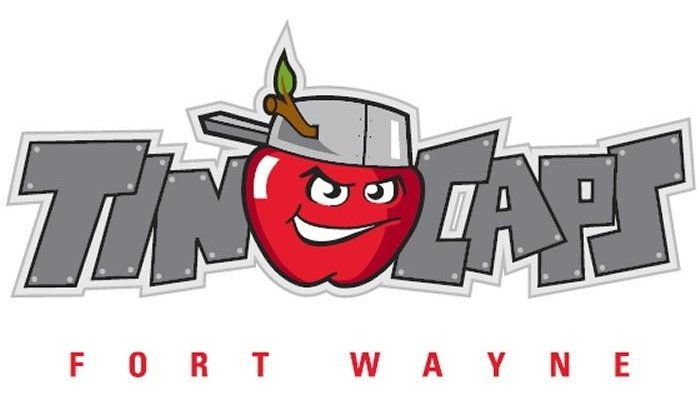 Game recap from the TinCaps:
Bullpen Key in TinCaps Comeback Win
By Cory Stace

LANSING, Mich. (May 27, 2018) – The TinCaps bullpen combined to throw six innings, allowing only three hits and one run while striking out five, in a 4-3 win over the Lansing Lugnuts (Toronto Blue Jays) on Sunday afternoon at Cooley Law School Stadium.
Fort Wayne (22-27) reliever Evan Miller came on in the bottom of the fourth to pitch three innings, allowing one hit and no runs to highlight the great bullpen performance. The LaPorte, Ind., native has now only allowed one earned run in his first 20 2/3 innings with Fort Wayne this season, giving him a 0.44 ERA in 11 appearances.
Relievers Caleb Boushley and Travis Radke also pitched well, combining to go three innings, allowing two hits and one run while striking out four to receive the win and the save, respectively.
The TinCaps trailed, 3-2, entering the ninth. First baseman Jalen Washington opened up the inning with a double down the right-field line to put the tying run in scoring position for left fielder Robbie Podorsky.
Podorsky laid down a sacrifice bunt that Lansing's first baseman Ryan Noda threw over the head of the second baseman Kevin Vicuña covering first and into the Lugnuts' bullpen down the right-field line to score Washington from second and put Podorsky in scoring position as the go-ahead run.
Center fielder Jeisson Rosario advanced Podorsky to third. After Esteury Ruiz grounded out to the mound, with Tirso Ornelas batting, Lugnuts' reliever Claudio Custodio balked to score Podorsky from third and give the TinCaps a 4-3 advantage that would stand.
The TinCaps scored two runs early with an RBI single from catcher Luis Campusano in the first and another from Ruiz in the fourth to take a 2-0 lead. In the bottom of the fourth, the Lugnuts responded with two runs on and RBI single and a balk to tie the game, 2-2.
Lansing (32-18) took its first lead in the bottom of the seventh when Andres Sotillo cranked one over the left-center field wall to give Lansing a 3-2 edge. However, the TinCaps showed resilience with the comeback in the top of the ninth.
In the win, Campusano went 2-for-4 with an RBI to push his batting average up to .285 this season. The Augusta, Ga., product is regarded as the #22 ranked prospect in the Padres farm system by MLB Pipeline.
Related Images: