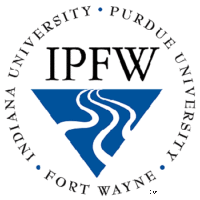 News release from IPFW:
IPFW to Host Community Conversation on Zika

(March 31, 2017) — A panel of experts will host a community conversation titled Zika: What We Know and What We're Doing about It on Tuesday, April 4, at 7:30 p.m. in the Walb Classic Ballroom at IPFW. The conversation is meant to educate people on the latest news about the Zika virus, including risks and treatment, and how research has progressed. This event is free and open to the public and is sponsored by the IPFW Institute for Research, Scholarship, and Creative Endeavors as part of their University Community Conversation (UC2) series.

Panelists include:

Dr. Deborah McMahan, health commissioner, Fort Wayne-Allen County Department of Health
Elliott Blumenthal, Ph.D., associate professor of biology, IPFW
Dr. James E. Cameron, medical director, Lutheran Children's Hospital NICU and medical staff president, Lutheran Hospital
Dr. Robyn Schmucker, Pediatric Infectious Diseases, Parkview Hospital
Dr. Melissa Rice, Neonatology, Parkview Hospital

The moderator for the event is Koichiro Otani, Ph.D., professor of public policy.

For more information, visit the UC2 Facebook page or contact Stephen Buttes, assistant professor of Spanish, at 260-481-6630 or uc2@ipfw.edu.

About IPFW
Established in 1964, Indiana University-Purdue University Fort Wayne (IPFW) is the largest university in northeast Indiana. As the state's Multisystem Metropolitan University, we are uniquely positioned to serve the region as a crossroads of intellectual, social, economic, and cultural advancement and continue to expand our global reach through research, scholarship, and creative expression. IPFW combines challenging academics with a focus on student success across many prestigious degree programs, taught by nearly 350 full-time faculty. More than 8,300 degree-seeking students of diverse ages, races, and nationalities pursue their education on our nearly 700-acre campus. More than half of our students are first-generation college students and 15% are from underrepresented populations. And 73% of IPFW students receive some form of financial assistance to achieve their academic and career goals. A majority of IPFW's growing alumni network of 57,000 live and work in northeast Indiana, contributing to the region's economy, vitality, and intellectual strength.
Related Images: