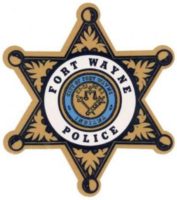 News release from the Fort Wayne Police Department:
Double Murder, Suicide, 900 block of Pemberton Drive

Date: March 27th, 2017

Time: 8:55 PM

Location: 900 block of Pemberton Drive

Victim(s): 2 Adult Females

Suspect: Dead – suicide, Adult Male

Details:

On March 27th, 2017 at approximately 8:55 PM Officers with the Fort Wayne Police Department responded to a report of a shooting at the 900 block of Pemberton Drive. Upon arrival, Officers located a green Ford Explorer with bullet holes on the driver's side of the vehicle, left in the middle of the roadway abandoned.

Witnesses told Officers that two female subjects fled West between houses and were laying in the front yard of a house in the 900 block of Kensington Boulevard. Kensington Boulevard runs parallel to Pemberton Drive and is the next street to the west of Pemberton. Witnesses also told Officers that a male suspect was seen leaving the scene and walked between two houses on Pemberton Drive. and possibly went into 914 Pemberton Drive.

The two female victims were found with multiple gunshot wounds. There was a trail of shell casings leading from Pemberton Drive. to Kensington Boulevard. where the two victims were located. One victim was pronounced deceased at the scene and the other victim was transported by TRAA to a local hospital in critical condition; where she was later pronounced deceased by medical personnel.

Information was obtained that led investigators to believe the suspect was inside 914 Pemberton Dr. and a search warrant was issued. The EST (Emergency Service Team) and CRT (Crisis Response Team) Teams were paged to the scene to help execute the warrant.

Multiple attempts at contacting the suspect were made but were unsuccessful. Other tactics were deployed to entice the suspect to exit peacefully but were ineffective. Finally, EST made entry into the residence and located the suspect with a self-inflicted gunshot wound, deceased.

Detectives are speaking with multiple witnesses to piece together an accurate picture of events. The FWPD Crime Scene Technicians were processing the scene to locate and retrieve evidence. The victim's vehicle was towed and processed for additional evidence. Social media correspondence was being reviewed between the parties involved. This incident remains under investigation by the Fort Wayne Police Department, Coroners Officer, and the Allen County Prosecutors Office.

The Allen County Coroner's Office will release the cause and manner of death, and the parties identities, pending next of kin notification.
Related Images: