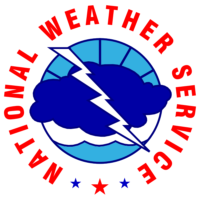 The National Weather Service has issued a Winter Weather Advisory for our area in effect until 5 AM Tuesday:
URGENT – WINTER WEATHER MESSAGE
National Weather Service Northern Indiana
318 AM EDT Mon Mar 13 2017

INZ006>009-017-018-024>027-MIZ080-081-OHZ001-002-004-005-015-016-
024-131530-
/O.CON.KIWX.WW.Y.0005.170313T1200Z-170314T0900Z/
Lagrange-Steuben-Noble-De Kalb-Whitley-Allen IN-Wabash-Huntington-
Wells-Adams-Branch-Hillsdale-Williams-Fulton OH-Defiance-Henry-
Paulding-Putnam-Van Wert-
Including the cities of Lagrange, Topeka, Shipshewana, Angola,
Fremont, Kendallville, Ligonier, Albion, Auburn, Garrett,
Columbia City, Tri-Lakes, South Whitley, Fort Wayne, New Haven,
Wabash, North Manchester, Huntington, Roanoke, Bluffton, Ossian,
Decatur, Berne, Coldwater, Bronson, Hillsdale, Jonesville,
Litchfield, Bryan, Montpelier, Edgerton, Wauseon, Archbold,
Swanton, Delta, Defiance, Sherwood, Hicksville, Napoleon,
Deshler, Liberty Center, Paulding, Antwerp, Payne, Ottawa,
Leipsic, Columbus Grove, Continental, Pandora, Van Wert,
and Ohio City
318 AM EDT Mon Mar 13 2017

…WINTER WEATHER ADVISORY REMAINS IN EFFECT FROM 8 AM THIS MORNING TO 5 AM EDT TUESDAY…

HAZARDOUS WEATHER…

Snow will overspread northeast Indiana, south central Lower Michigan, and northwest Ohio around daybreak, and will continue into tonight before diminishing. A lull in the snow coverage and intensity will be possible this afternoon into tonight.
Snow accumulations of 2 to 4 inches are expected.

IMPACTS…

Roads will become snow covered and slick, especially this morning.

PRECAUTIONARY/PREPAREDNESS ACTIONS…

A Winter Weather Advisory for snow means that periods of snow will cause primarily travel difficulties. Be prepared for snow covered roads and limited visibilities…and use caution while driving.