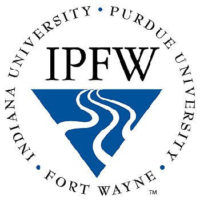 News release from IPFW:
IPFW Professors to Hold Panel Discussion on Trump Executive Order on Refugees and Immigrants

(February 14, 2017) — Four Indiana University-Purdue University Fort Wayne (IPFW) professors will take part in a panel discussion on President Donald Trump's executive order entitled "Protecting the Nation from Terrorist Entry into the United States by Foreign Nationals" on Thursday, February 16, beginning at 6 p.m. in the Allen County Public Library's theater room, located at 900 Library Plaza in Fort Wayne.

On Friday, January 27, President Trump signed an executive order banning immigrants and refugees from seven predominantly Muslim countries from entering the United States for at least 90 days. The order bans all people from Iraq, Syria, Iran, Libya, Somalia, Sudan, and Yemen. The executive order also bans anyone fleeing from Syria indefinitely. The president issued the order, he says, to protect Americans from terrorist attacks.

A week later, on February 3, Seattle Federal Judge James Robart blocked President Trump's executive order effective immediately. On Thursday, February 9, the U.S. 9th Circuit Court of Appeals ruled to uphold Judge Robart's suspension of the president's executive order. And news from the White House this week is that President Trump is now considering issuing a new executive order to avoid current court challenges.

Panelists include James Lutz, professor of political science; James Toole, associate professor of political science; Michael Wolf, chair and professor of political science; and Georgia Wralstad Ulmschneider, associate professor of political science. The discussion will be moderated by Farah Combs, continuing lecturer in Arabic and director of the Honors Program.

This event is free and open to the public. Parking at the Allen County Public Library is free to cardholders.

The panel discussion is sponsored by Fort Wayne International Affairs Forum, IPFW Political Science Department, People for the Common Good, IPFW Peace and Conflict Studies, IPFW Honors Program, and UC2.
For more information, contact Farah Combs at 260-481-0247.
Related Images: