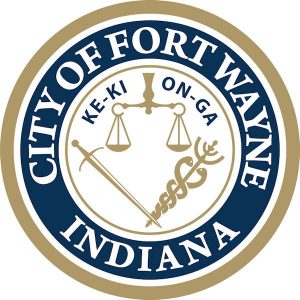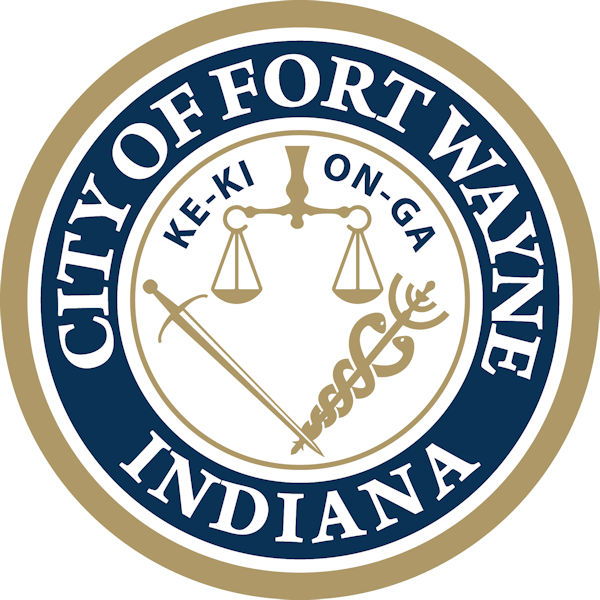 The text of Fort Wayne Mayor Tom Henry's State of the City address, delivered on February 6, 2013, at the Grand Wayne Center.
Thank you, Jeff [Krull], for that warm introduction.
Elected officials, honored guests, citizens of Fort Wayne, welcome.
It's an honor to be with you today in a special setting here in downtown Fort Wayne.
The Allen County Public Library is a crown jewel in the heart of our city.
It's a world-class facility for learning and growth.
A place where we can come together as a community and appreciate all that our city has given us.
Since 2008, the mission of my administration has been to engage, innovate and perform.
It represents what our community is all about, and it's a commitment to being the very best.
Each one of us has a responsibility in helping to make our city great, and great things are happening in Fort Wayne.
Fort Wayne is a leader in our state and it's visible each day.
We have job growth, a quality of life that is second to none, a thriving downtown, great schools, trails, and parks.
We're a city that comes together and our collective efforts have made us unique.
While other communities across the state and country are struggling, we stand tall.
For instance, our engagement, innovation and performance initiatives are evident in economic development.
In 2012, our coordinated efforts with the Economic Development Alliance resulted in the growth and expansion of 26 existing companies and the welcoming of 3 new companies.
Some of those were Sweetwater Sound, Edy's Ice Cream, Dowco, Voss Automotive, Brotherhood Mutual, Vera Bradley, and General Motors.
The bottom line – $138 million in private investment; the retention of more than 2,700 jobs; and the creation of 1,500 new jobs.
Our efforts are earning recognition, too.
The Fort Wayne area was ranked among the nation's top leading locations for job growth.
We were 11th in the list of top midwest cities, and Fort Wayne was recently recognized as the 59th best performing city in the country for jobs, wages and technology.
Our local business sector is evolving, too.
We continue to have a strong manufacturing presence, but we're also seeing diversity with insurance, healthcare, hospitality, education, defense, and sports.
How do we take this positive momentum and continue to move it forward?
We become even more engaging and innovative.
That's why the Economic Development Alliance, The Greater Fort Wayne Chamber of Commerce and the Downtown Improvement District are working together on a combined approach to job attraction, retention and growth.
This effort will benefit all of us.
To date, tremendous progress has been made toward the creation of a new, aligned organization.
And, I personally want to thank Parkview Health President and CEO Mike Packnett, who is serving as transition chairman to assist this effort.
This initiative is a great next step for our community. It will make us stronger and more competitive in retaining and attracting jobs.
What are we doing to make it easier to do business in our community?
The City and County continue to make progress in streamlining the land-use permitting process.
This effort is promoting and enhancing economic development and business opportunities.
Now, the public can apply for permits online in one, easy-to-access location.
As we celebrate our successes, we must also recognize the significant challenges that are ahead of us.
City government finances are changing, and they're becoming more and more challenging.
In Fort Wayne though—- through strong fiscal management, leadership, and bi-partisan efforts, we've been able to weather the storm.
Our budgets have remained flat.
We've seen a savings of $7 million by finding efficiencies and better ways of providing services.
We have a smaller employee headcount than when I took office in 2008, and we have a healthy savings account.
For years, cities, counties, schools, and libraries depended primarily on property taxes to fund services. Those days are now gone.
Property Tax Caps implemented by the state legislature are making it even more difficult for us to meet demands and expectations.
And, we contnue to be challenged with finding alternative funding sources to maintain the services that you expect.
So, what are we doing about it? Well, we're being even more innovative and creative.
For instance, Fort Wayne is the first city in the state to establish a fiscal policy group.
We have assembled a team of local and state experts, representatives of city council and staff who are developing strategies to deal with looming budget issues.
As we look at the 2014 budget cycle, tough decisions will have to be made.
Our fiscal policy group will be providing an update in the coming weeks with recommendations for next steps.
I stand before you today confident that we'll meet these challenges and the result will be a stronger, more united city.
Fort Wayne is performing in an award-winning fashion, too, with innovations and efficiencies that are unrivaled.
Our One-Cart Recycling Program won state and national awards in 2012.
City fleet manager Larry Campbell was named the 2012 Fleet Manager of the Year, and we were ranked as the 19th Best Fleet in the country.
We were recognigned as a Bike Friendly Community by the League of American Bicyclists.
And for the 3rd time, Fort Wayne is a Playful City USA.
For the 22nd year in a row, we're a Tree City USA.
Our Parks Department won two prestigious awards for the Boundless Playground in Kreager Park and record crowds visited the Foellinger Theatre in 2012. The Summer Concert Series is now a top location for national entertainment.
Our 3-1-1 Call Center ranks among the top 100 Call Centers in the nation.
And they've revamped their website with a performance scorecard to show you how we're doing.
We also have an online survey so you can tell us about your experience.
Our downtown is award-winning, too.
It's become a destination place, a mecca for engagement and innovation.
Our Dr. Martin Luther King, Jr. Bridge has already been recognized with a state award for design and innovation.
The Harrison, the final piece to the Harrison Square development, is now finished!
Tenants have begun moving into their new apartmnts. The Three RiversFederal Credit Union opened last month.
O'Reilly's Pub will open in a few weeks, and the Carson Boxberger Law Office will complete its move to The Harrison later this month.
Our Redevelopment Commission is also working to acquire properties that will lead to additional housing options downtown.
And at Parkview Field, the TinCaps will make an $800,000 private investment to construct the new "400 Club."
This center field viewing area will be designed and built by local companies and completed this year.
Mike Nutter and his team are doing a fantastic job! This is why Parkview Field continues to be the best Minor League Ballpark in America.
The Anthony Wayne Condominiums on Clinton and Berry Streets is a spectacular investment in downtown housing.
The development includes 39 condominiums and space for several commercial tenants.
Later this year, Frontier will introduce free WIFI in the downtown area. This is something we can all enjoy while being in the core of our city.
We're a diverse community, too.
Our commitment to engagement and openness was certainly displayed when our city hosted a visit by the Burmese Democratic leader Suu Kyi.
I think we all respect her remarkable courage and message of peace.
Her decision to spend time in Fort Wayne is a testament to our welcoming spirit, and it displayed our openness to the Burmese community here in Fort Wayne.
Her visit was truly a shining moment for our city.
Speaking of diversity, we're proud to be a part of the Sister Cities Program.
Last fall, I joined a local delegation for a visit to Gera, Germany, and we welcomed delegations from Gera, Takaoka, Japan, and our newest Sister City, Taizhou, China.
These unique partnerships allow for economic and cultural opportunities, as well as educational exchanges.
Diversity helps make our neighborhoods great, too. Ones that are truly engaging.
I particularly want to highlight the $11 million investment made in renaissance pointe.
66 new, leased-to-own homes have been built and are filling with up with families.
The neighborhood came together, and residents worked side-by-side to breathe new life into the area.
Besides building stronger neighborhoods, our Façade Grant Program is helping to beautify and revitalize areas across the city.
Since the initiative began in 2008, we've seen the completion of 55 projects and nearly $3 million in private investment.
Locally-owned, small businesses are investing in their properties and promoting neighborhood pride.
Great cities are places where people feel safe.
Last year, I had the honor and privilege of appointing Fort Wayne's first female Fire Chief, and she is doing an outstanding job.
In fact, her department celebrated the placement of three new rigs into service and responded to 22,000 emergency calls.
In addition, Station 1 was rededicated following substantial renovation.
Her leadership is truly making a positive difference.
Our Police Department is using technology to help officers and you.
Under Chief Rusty York's leadership, police vehicles are now equipped with technology that cuts down on distractions and provides a safer environment for those who are protecting us.
We're gaining national attention for this initiative, and a local company developed the technology.
Innovation through automated fingerprint scanners is assisting officers in identifying crime suspects and homicide victims.
Speaking of technology, Animal Care and Control's use of mobile data terminals has resulted in a 154% increase in the number of animals that've been returned safely to their owners!
Doing the basics well is critical to the success of cities.
Our Public Works and City Utilities Divisions continue their first-rate performance.
We saw $12 million invested in projects that included enhancements to neighborhood streets, curbs, sidewalks, and street lights.
And, collaborative efforts led to the completion of the Maplecrest Road Extension.
City Utilities is ahead of schedule on the $250 million federal mandate to reduce sewer overflows.
And, progress continues to be made with our water main replacement program.
In addition, the utility oversaw nearly $80 million in projects in 2012.
We must always be looking for ways to enhance our community.
For instance, we all recognize how important quality, reliable and affordable water is to our well-being.
Since taking office in 2008, I've been committed to finding a solution to water challenges faced by 12,000 Aqua Indiana customers in southwest Fort Wayne.
I personally have serious concerns about their ability to meet water demands and a lack of a plan to meet the needs of its customers.
We must work to ensure that citizens and public safety officials have access to a water supply that is reliable.
We must meet the water demands of our growing community.
This is about public health and public safety. Those issues cannot be compromised.
This is a top priority for my administration.
This is the fair thing to do. This is the right thing to do.
Fort Wayne is positioned for great things to happen.
In 2013, Legacy Fort Wayne begins to unfold.
What a process this has been!
I want to especially thank the Legacy Committees and the Legacy Champion Teams. Your efforts were outstanding.
With unprecedented public involvement and outreach, we'll begin to see transformational change in our community.
You'll begin to see visual examples of that change as we focus on economic development; downtown; youth sports; and riverfront development.
In fact, I'm pleased to announce that the request for proposals for our city's first comprehensive study of our rivers will be issued next week.
We'll be able to determine opportunities to enhance our riverfront.
And, we're confident this study will provide the road map to a world class investment.
Another legacy initiative is the conversion of Ewing and Fairfield from one-way to two-way traffic. Construction will begin this year and be finished in 2014.
This project will increase business visibility, it will promote traffic calming and make for a more pedestrian-friendly atmosphere.
Our commitment to transportation enhancements gives us a solid foundation for today and tomorrow.
Through legacy funding, our gateways will be improved with new wayfinding signage that will begin this year.
There will also be corridor enhancements and interchange beautification around major gateway corridors and
We'll beautify downtown overpasses and underpasses as we transform them with unique signage and lighting.
Fort Wayne is also bringing top quality sports activities to our community.
With leadership from visit Fort Wayne, we'll host three national sporting events.
For the first-time ever in Fort Wayne, you'll be able to enjoy –
A national curling championship,
A flat track derby tournament,
And a power league volleyball championship.
In addition, a youth sports assessment and market study will be completed with legacy dollars.
The study will assist us in our efforts to be a regional and national leader in youth and prep sports.
Fort Wayne continues to be an advocate for our world class trail system.
Legacy investments will help implement several trail projects.
This includes the Greenway extension from Johnny Appleseed Park to Shoaff Park,
Two sections of the Pufferbelly Trail in northwest Fort Wayne, the Engle Road Trail, the Covington Road Trail, and the right-of-way acquisition for the Six Mile Trail in southeast Fort Wayne.
Since I took office in 2008, our trail system has grown from 42 miles to 70 miles.
Legacy money will also be used to promote programs to strengthen families and encourage positive change in our community.
By transforming the former McMillen Ice Arena into a Community Center – recreational, social, and educational opportunities will become abundant.
We anticipate citizens will be using this tremendous resource beginning in 2014.
We know how critical education is to the future success of our city.
Education will lead to a skilled workforce that has the ability to compete for jobs.
For instance, it's great to see the efforts of Indiana Tech.
The introduction of their new law school is truly a valuable addition to our community's educational foundation.
In addition, we've created a new partnership with Ivy Tech at the Public Safety Academy.
This collaboration not only allows for training to continue for fire and police, but now includes a full schedule of course offerings by Ivy Tech.
Their commitment to southeast Fort Wayne will help citizens in reaching their full potential.
And, IPFW's significant contributions to the arts in downtown Fort Wayne add to the richness and quality of life that we enjoy here at home.
Legacy's downtown higher education opportunity fund will promote educational investments in downtown.
This will include purchasing property, developing new facilities, rehabbing older buildings, and providing needed infrastructure.
For example, with the purchase of the Scottish Rite Center and The Chamber building, the University of Saint Francis will make a transformational difference in downtown Fort Wayne.
I appreciate their commitment to the heart of our city.
Legacy puts us in a unique position to invest millions of dollars in projects and programs that will leave a lasting imprint for generations to come.
I want to thank City Council for their partnership in advancing the legacy projects.
I specifically want to recognize Councilman Tom Smith.
Thank you, Tom, for not only being a strong advocate for legacy, but for your leadership as Council President in 2012.
To be a high performing city, we all need to be in this together.
This year, as a way to demonstrate my commitment to being the very best, I will launch the mayor's Strategic Leadership Initiative for City staff.
It's a proactive way to enhance their work and leadership skills.
All of our employees are excellent public servants, but the strategic leadership initiative is a way to raise the bar even higher.
Our employees must continue to find engaging and innovative ways to perform. This will be even more critical as we work together to find solutions in challenging financial times.
I commit to you today that we're going to continue to be leaders in innovation. We're going to keep pushing ourselves each day to measure our performance, and we'll strive to be the best for the citizens of Fort Wayne.
But, you have a stake in this, too.
What is your level of commitment to our city?
As a citizen, what will you be willing to do in 2013 to make a difference?
How will you make a difference at work, at home, in your neighborhood?
I encourage everyone to find a cause and make a positive impact in our community.
Be willing to be bold. Be willing to take the time to help institute meaningful change.
There's positive momentum in our community.
So let's work together to continue to build on the many strengths that we enjoy.
The state of our city is strong.
Join me today as we embark on this journey to make Fort Wayne the best that it can be!
Let's engage each other in thought, in activities, and by working together.
Let's be innovative, creative, imaginiative, and bold.
And, let's perform — at our very best!
Thank you.
Related Images: