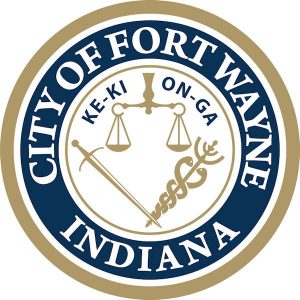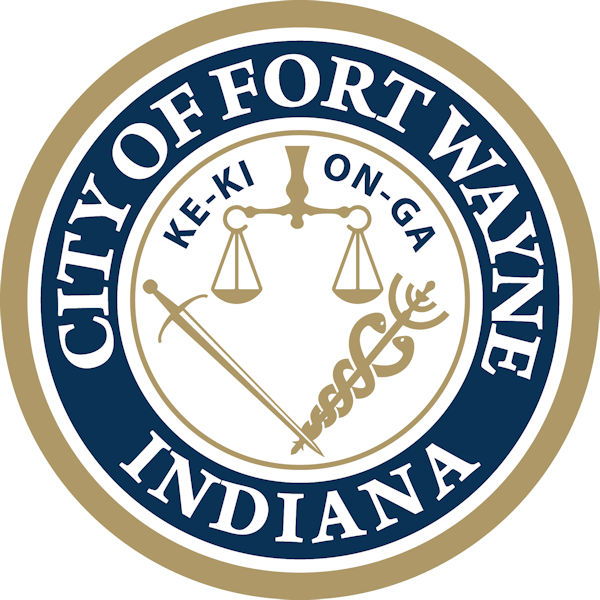 The text of Fort Wayne Mayor Tom Henry's State of the City address, delivered on February 6, 2013, at the Grand Wayne Center.
Thank you, Jeff [Krull], for that warm introduction.
Elected officials, honored guests, citizens of Fort Wayne, welcome.
It's an honor to be with you today in a special setting here in downtown Fort Wayne.
The Allen County Public Library is a crown jewel in the heart of our city.
It's a world-class facility for learning and growth.
A place where we can come together as a community and appreciate all that our city has given us.
Since 2008, the mission of my administration has been to engage, innovate and perform.
It represents what our community is all about, and it's a commitment to being the very best.
Each one of us has a responsibility in helping to make our city great, and great things are happening in Fort Wayne.
Fort Wayne is a leader in our state and it's visible each day.
We have job growth, a quality of life that is second to none, a thriving downtown, great schools, trails, and parks.
We're a city that comes together and our collective efforts have made us unique.
While other communities across the state and country are struggling, we stand tall.
For instance, our engagement, innovation and performance initiatives are evident in economic development.
In 2012, our coordinated efforts with the Economic Development Alliance resulted in the growth and expansion of 26 existing companies and the welcoming of 3 new companies.
Some of those were Sweetwater Sound, Edy's Ice Cream, Dowco, Voss Automotive, Brotherhood Mutual, Vera Bradley, and General Motors.
The bottom line – $138 million in private investment; the retention of more than 2,700 jobs; and the creation of 1,500 new jobs.
Our efforts are earning recognition, too.
The Fort Wayne area was ranked among the nation's top leading locations for job growth.
We were 11th in the list of top midwest cities, and Fort Wayne was recently recognized as the 59th best performing city in the country for jobs, wages and technology.
Our local business sector is evolving, too.
We continue to have a strong manufacturing presence, but we're also seeing diversity with insurance, healthcare, hospitality, education, defense, and sports.
How do we take this positive momentum and continue to move it forward?
We become even more engaging and innovative.
That's why the Economic Development Alliance, The Greater Fort Wayne Chamber of Commerce and the Downtown Improvement District are working together on a combined approach to job attraction, retention and growth.
This effort will benefit all of us.
To date, tremendous progress has been made toward the creation of a new, aligned organization.
And, I personally want to thank Parkview Health President and CEO Mike Packnett, who is serving as transition chairman to assist this effort.
This initiative is a great next step for our community. It will make us stronger and more competitive in retaining and attracting jobs.
What are we doing to make it easier to do business in our community?
The City and County continue to make progress in streamlining the land-use permitting process.
This effort is promoting and enhancing economic development and business opportunities.
Now, the public can apply for permits online in one, easy-to-access location.
As we celebrate our successes, we must also recognize the significant challenges that are ahead of us.
City government finances are changing, and they're becoming more and more challenging.
In Fort Wayne though—- through strong fiscal management, leadership, and bi-partisan efforts, we've been able to weather the storm.
Our budgets have remained flat.
We've seen a savings of $7 million by finding efficiencies and better ways of providing services.
We have a smaller employee headcount than when I took office in 2008, and we have a healthy savings account.
For years, cities, counties, schools, and libraries depended primarily on property taxes to fund services. Those days are now gone.
Property Tax Caps implemented by the state legislature are making it even more difficult for us to meet demands and expectations.
And, we contnue to be challenged with finding alternative funding sources to maintain the services that you expect.
So, what are we doing about it? Well, we're being even more innovative and creative.
For instance, Fort Wayne is the first city in the state to establish a fiscal policy group.
We have assembled a team of local and state experts, representatives of city council and staff who are developing strategies to deal with looming budget issues.
As we look at the 2014 budget cycle, tough decisions will have to be made.
Our fiscal policy group will be providing an update in the coming weeks with recommendations for next steps.
I stand before you today confident that we'll meet these challenges and the result will be a stronger, more united city.
Fort Wayne is performing in an award-winning fashion, too, with innovations and efficiencies that are unrivaled.
Our One-Cart Recycling Program won state and national awards in 2012.
City fleet manager Larry Campbell was named the 2012 Fleet Manager of the Year, and we were ranked as the 19th Best Fleet in the country.
We were recognigned as a Bike Friendly Community by the League of American Bicyclists.
And for the 3rd time, Fort Wayne is a Playful City USA.
For the 22nd year in a row, we're a Tree City USA.
Our Parks Department won two prestigious awards for the Boundless Playground in Kreager Park and record crowds visited the Foellinger Theatre in 2012. The Summer Concert Series is now a top location for national entertainment.
Our 3-1-1 Call Center ranks among the top 100 Call Centers in the nation.
And they've revamped their website with a performance scorecard to show you how we're doing.
We also have an online survey so you can tell us about your experience.
Our downtown is award-winning, too.
It's become a destination place, a mecca for engagement and innovation.
Our Dr. Martin Luther King, Jr. Bridge has already been recognized with a state award for design and innovation.
The Harrison, the final piece to the Harrison Square development, is now finished!
Tenants have begun moving into their new apartm