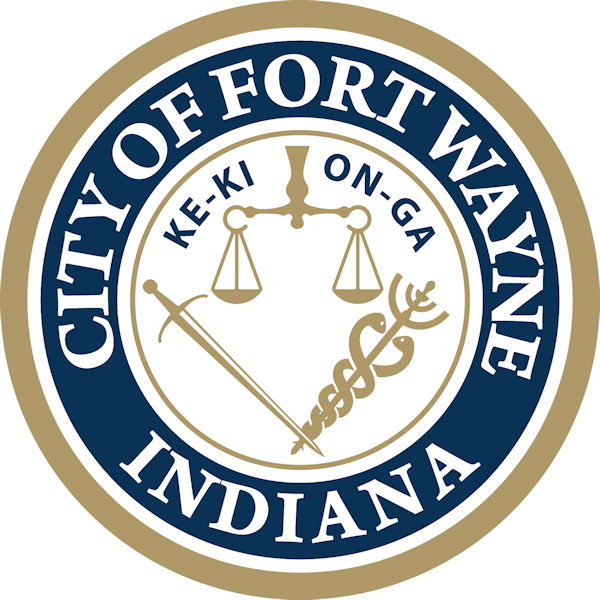 Text of Fort Wayne Mayor Tom Henry's State of the City address, delivered at noon, February 15, 2012, at the Allen County Public Library's Main Branch.
THANK YOU JEFF FOR THAT KIND INTRODUCTION.

ELECTED OFFICIALS, HONORED GUESTS, CITIZENS OF FORT WAYNE, WELCOME.

WHILE WE MUST WORK TO MAKE TODAY THE BEST IT CAN BE, OUR EYES SHOULD ALWAYS BE ON THE HORIZON. WE MUST LOOK TO THE FUTURE.

WE SHOULD BE DETERMINED TO MAKE A BETTER WORLD FOR OURSELVES, OUR CHILDREN, GRANDCHILDREN, AND ALL OF THOSE WHO COME AFTER US.

IT IS THIS ETERNAL HOPE THAT DRIVES US FORWARD.

THIS LIBRARY IS A PLACE OF VISION AND DREAMS. NOT THAT MANY YEARS AGO, AN EXPANDED LIBRARY WAS JUST AN IDEA.

BUT BY WORKING TOGETHER, WE MADE IT A REALITY. AND THIS EXCEPTIONAL IDEA BECAME PART OF OUR COLLECTIVE VISION FOR A GROWING AND VIBRANT DOWNTOWN – SOMETHING WE KNEW WAS AN ESSENTIAL ELEMENT TO MAKING FORT WAYNE AND NORTHEAST INDIANA MORE ATTRACTIVE.

THE ABILITY TO TRANSFORM DREAMS INTO REALITIES IS WHAT GREAT COMMUNITIES DO;

THEY LOOK FOR OPPORTUNITIES;

THEY CELEBRATE THEIR PEOPLE;

THEY STUDY AND TAKE CONSIDERED RISKS;

THEY INVEST IN THEMSELVES;

AND THEY BUILD FOR THE FUTURE.

FORT WAYNE IS A GREAT COMMUNITY.

IN FACT, IN SPITE OF OUR MODESTY, FORT WAYNE IS A COMMUNITY THAT MANY AROUND THE COUNTRY HAVE COME TO ENVY. OUR CHALLENGE IS TO KEEP THAT MOMENTUM GROWING.

AS WE MOVE INTO 2012, I AM KEENLY AWARE OF THE NUMEROUS CHALLENGES WE FACE,

THE LIMITS ON OUR RESOURCES,

AND THE MANY PEOPLE IN OUR COMMUNITY ARE STILL HURTING.

BUT I AM EQUALLY ENCOURAGED BY ALL OF THE PROGRESS WE ARE MAKING AND THE BOUNDLESS ENERGY, CREATIVITY AND DEDICATION OF THE PEOPLE OF FORT WAYNE.

WE ARE BUILDING FOR A BRIGHTER TOMORROW, BECAUSE WE HAVE A FIRM FOUNDATION AND THE FEARLESS CONVICTION THAT FORT WAYNE HAS WHAT IT TAKES TO BE A WORLD-CLASS COMMUNITY – A PLACE OF PRIDE AND OPPORTUNITY.

WITH THAT VISION IN MIND, MY JOB AS MAYOR IS TO ENSURE THAT FORT WAYNE IS READY TO COMPETE – THAT FORT WAYNE IS BUILT FOR SUCCESS.

IT IS WHY, AS MAYOR, I HAVE FOCUSED SO DILIGENTLY ON BUILDING A STRONG FISCAL FOUNDATION.

IT'S WHY I FOUGHT AGAINST THE ODDS TO SECURE OUR $75 MILLION LEGACY FUND.

IT'S WHY SO MANY WORKED SO HARD TO CREATE THE CAPITAL IMPROVEMENT BOARD, GIVING US THE FUNDS TO INVEST IN OUR CAPITAL AND ECONOMIC GOALS.

IT'S WHY OUR CITIZENS CONTRIBUTE SO GENEROUSLY TO OUR CHARITABLE FOUNDATIONS.

WE KNOW THAT FORT WAYNE'S FUTURE IS OURS TO SHAPE.

WITH GOOD PLANS AND CAREFUL STEWARDSHIP – FORT WAYNE HAS THE MEANS TO MAKE THINGS HAPPEN.

WE ARE NOW POISED FOR AN EVEN GREATER TOMORROW.

TRUTH IS…IT'S HARD TO DREAM WITHOUT RESOURCES. IT'S IMPOSSIBLE TO COMPETE WITHOUT A STRONG FINANCIAL BASE. THAT'S WHY MY EYE IS ALWAYS ON THE BUDGET.

FOR FOUR STRAIGHT YEARS, IN THE WORST OF ECONOMIC TIMES, FORT WAYNE HAS HAD A FLAT BUDGET;

OUR SAVINGS ACCOUNT IS HEALTHY WITH 19 MILLION DOLLARS IN RESERVE;

WE'VE REDUCED OUR EMPLOYEE HEADCOUNT BY 10 PERCENT, EXCEPT IN PUBLIC SAFETY AREAS;

AND, THIS YEAR'S BUDGET IS ACTUALLY SMALLER THAN THE ONE THAT WAS PASSED BEFORE I TOOK OFFICE.

OUR CITY FINANCES ARE STRONG. THE STATE OF OUR CITY IS STRONG.

AND THAT IS WHAT SETS FORT WAYNE APART FROM SO MANY OTHER COMMUNITIES.

A STRONG FISCAL FOUNDATION SAYS A LOT ABOUT OUR CITY. IT SAYS WE ARE RESPONSIBLE TO OUR CITIZENS;

IT IS THE REASON WE CAN MEET RESIDENT EXPECTATIONS;

IT IS THE REASON WE CAN DELIVER HIGH-QUALITY, COST-EFFECTIVE SERVICES DAY IN AND DAY OUT.

AND IT IS THE REASON WE ARE POSITIONED TO MEET NEW CHALLENGES AND STRENGTHEN OUR ECONOMY.

FORT WAYNE IS

READY TO COMPETE,

READY TO SUCCEED,

AND READY TO SERVE OUR CITIZENS.

NATIONAL EXPERTS ARE TAKING NOTE, AS WELL.

JUST LAST NOVEMBER, THE FISCAL TIMES NAMED FORT WAYNE AS THE CITY WITH THE HIGHEST JOB GROWTH RATE IN THE NATION. OUR JOB GROWTH WASN'T JUST LEADING THE STATE; IT WAS LEADING THE NATION.

AND WE DID IT AGAIN IN DECEMBER. WHILE MONTHLY NUMBERS HAVE VARIED A BIT, WE'RE STILL IN THE TOP 10.

THE WELCOME MAT IS OUT!

WE ARE STREAMLINING OUR PERMITTING PROCESS AND CREATING A ONE-STOP SHOP FOR ECONOMIC GROWTH;

WE'RE ENERGIZING OUR DOWNTOWN;

WE'RE CONSTANTLY IMPROVING OUR INFRASTRUCTURE;

AND, WE HAVE A TALENTED WORKFORCE.

AS YOUR MAYOR, I WILL CONTINUE TO DO EVERYTHING IN MY POWER, TO MAKE FORT WAYNE THE MOST ATTRACTIVE AND COMPETITIVE PLACE FOR GOOD JOBS, NEW INVESTMENT AND BUSINESS GROWTH.

OUR GOAL: A FORT WAYNE THAT IS BUILT FOR SUCCESS.

TOGETHER WITH OUR PARTNERS IN THE ECONOMIC DEVELOPMENT ALLIANCE, THE RETURN ON OUR INVESTMENTS HAS BEEN OUTSTANDING.

JUST LAST YEAR, OUR EFFORTS SAW 35 EXISTING COMPANIES AND FIVE NEW COMPANIES GROWING AND EXPANDING IN OUR COMMUNITY.

GENERAL MOTORS. S-D-I. VERA BRADLEY. GENERAL MILLS. GREATBATCH. DANA. FRANKLIN ELECTRIC. SWEETWATER SOUND. OUR EXPANDING ROSTER OF GREAT COMPANIES IS EXCEPTIONAL.

AND THE JOB NUMBERS ARE ALSO IMPRESSIVE:

OVER 9,000 JOBS RETAINED;

NEARLY 1,600 NEW JOBS CREATED;

AND IN 2011, A PROJECTED INVESTMENT OF ALMOST 500 MILLION DOLLARS.

OVER THE PAST THREE YEARS, DURING THE WORST OF THE RECESSION, FORT WAYNE SAW NEARLY ONE BILLION DOLLARS OF PRIVATE INVESTMENT.

WHAT'S EVEN BETTER IS THE AVERAGE WAGE OF THESE JOBS WAS ABOUT 30 PERCENT HIGHER THAN IN 201O.

WE ARE COMMITTED TO A FORT WAYNE THAT IS BUILT FOR SUCCESS, AND PART OF THAT COMMITMENT IS A LOCAL GOVERNMENT THAT IS EASIER TO USE AND IS READY TO HELP COMPANIES SUCCEED.

SOME SAID BRINGING ALL LOCAL GOVERNMENT TOGETHER WOULD NEVER HAPPEN, BUT WE DID IT.

AND NOW WE ARE SERVING THE PEOPLE OF FORT WAYNE AND ALLEN COUNTY BETTER THAN EVER.

OFFICES THAT USED TO BE IN MULTIPLE BUILDINGS,

TODAY ARE SITUATED ON THE SAME FLOOR – IN ONE EASY-TO-USE LOCATION.

CITIZENS SQUARE IS A PROMISE KEPT.

IT WON'T BE LONG BEFORE WE UNVEIL NEW COMPONENTS OF OUR PERMITTING PROCESS, INCLUDING AN ONLINE PORTAL. WITH THIS NEW TOOL, DEVELOPERS AND CONTRACTORS WON'T HAVE TO COME DOWNTOWN FOR EVERY ITEM THEY NEED. THEY'LL BE ABLE TO TRANSACT BUSINESS IN THEIR OFFICES, AT THEIR WORKSITES, OR ON THE MOVE.

WE'VE PLEDGED TO DO THE THINGS THAT ARE IMPORTANT FOR BUSINESS. STREAMLINING IS ABOUT SAVING TIME, SAVING MONEY.

AND HELPING OUR BUSINESS COMMUNITY CREATE MORE JOBS.

ALONG WITH OUR PARTNER – ALLEN COUNTY – LOCAL GOVERNMENT IS NOW MORE ACCESSIBLE AND MOR CONVENIENT FOR EVERYONE.%0

NEXT MONTH, OUR PUBLIC SAFETY DEPARTMENTS WILL BEGIN MOVING INTO THE ED ROUSSEAU BUILDING, WHAT MANY OF US STILL REFER TO AS THE CITY-COUNTY BUILDING.

THIS FINAL STAGE OF CO-LOCATION WILL BRING THE SHERIFF'S DEPARTMENT, CITY POLICE, FIRE, 9-1-1 COMMUNICATION, AND EMERGENCY MANAGEMENT TOGETHER IN ONE LOCATION. THIS MOVE HAS AN ADDITIONAL BONUS: 500 MORE PEOPLE COMING DOWNTOWN, ADDING TO THE GROWING VITALITY IN THE CENTER OF OUR CITY.

ONE THING IS CERTAIN THOUGH: TOGETHER, WE ARE TURNING IDEAS INTO REALITIES, AND THOSE REALITIES ARE GUARANTEEING A FORT WAYNE THAT IS BUILT FOR SUCCESS.

OUR SMART-GOV PROGRAM IS DOING THE SAME THING. IT IS BRINGING UNPRECEDENTED TRANSPARENCY TO CITY FINANCES. SMART-GOV'S TECHNOLOGY AND INNOVATION ARE PROVIDING ACCESS TO CITY FINANCIAL INFORMATION

– 24 HOURS A DAY, 7 DAYS A WEEK.

THANKS TO SMART-GOV, CITIZENS CAN GO ONLINE AND SEE EVERY DIME THE CITY IS INVESTING, VIEW CITY CHECKS, SCAN CITY CONTRACTS, AND EXAMINE OUR CITY BUDGET.

THE CENTERPIECE OF OUR SMART-GOV PROGRAM, THOUGH, IS OUR 3-1-1 DEPARTMENT. IT HAS CONTINUED TO GROW AND NOW SERVES 19 CITY DEPARTMENTS.

THIS YEAR TO SERVE THE PUBLIC BETTER, WE ARE UNVEILING A "SCORE CARD" TO EVALUATE HOW EFFECTIVELY QUESTIONS ARE BEING HANDLED. THE "SCORE CARD" ALLOWS US TO LOOK AT HOW QUICKLY DEPARTMENTS ARE RESPONDING, AS WELL AS THE AMOUNT OF TIME IT TAKES TO RESOLVE EACH QUESTION.

PUTTING YOUR CITY GOVERNMENT AT YOUR SERVICE WITH EASY ACCESS, READY INFORMATION, TRANSPARENCY AND OPENNESS ARE KEY PIECES OF A FORT WAYNE THAT IS BUILT FOR SUCCESS.

OF EQUAL IMPORTANCE IS OUR FIRST-RATE PUBLIC WORKS' AND CITY UTILITIES' DIVISIONS.

LAST YEAR PUBLIC WORKS PAVED AND RESURFACED 57 MILES OF STREETS AND ROADS. WE MADE SIGNIFICANT IMPROVEMENTS TO CURBS, SIDEWALKS AND STREET LIGHTS IN OUR NEIGHBORHOODS. AND ADDED SEVEN MILES TO OUR TRAIL SYSTEM.

SINCE I TOOK OFFICE IN 2008, OUR TRAIL SYSTEM HAS GROWN FROM 38 MILES TO 68 MILES.

LAST YEAR, THE MID-AMERICA TRAIL ASSOCIATION HELD ITS CONFERENCE IN FORT WAYNE. THE GROUP PICKED FORT WAYNE SO ITS MEMBERS COULD SEE FOR THEMSELVES WHAT FORT WAYNE HAD ACCOMPLISHED.

FORT WAYNE IS TRULY BECOMING A DESTINATION – A PLACE OTHERS WANT TO IMITATE.

WHAT A YEAR WE HAD IN OUR SOLID WASTE DEPT.

OUR NEW ONE-CART RECYCLING PROGRAM HAS CAUGHT ON LIKE WILDFIRE.

WE'VE SEEN RECYCLING PARTICIPATION INCREASE FROM 30 PERCENT TO 70 PERCENT IN LESS THAN A YEAR.

NOW, THAT'S CERTAINLY SOMETHING TO CHEER ABOUT. BUT THE FACT IS – IT HAS BEEN SO SUCCESSFUL THAT WE HAVE BEEN ABLE TO REDUCE COLLECTION FEES BY OVER A MILLION DOLLARS.

NOT ONCE, BUT TWICE – IN LESS THAN A YEAR – WE HAVE LOWERED FEES, WHILE STILL PAYING OFF ONE-AND-A-HALF MILLION DOLLARS IN DEBT.

ONCE AGAIN, FORT WAYNE'S SUCCESS HAS MADE IT A MODEL. OTHER CITIES ARE ASKING US HOW WE DID IT. AND IT'S NOT SURPRISING WE EARNED A STATEWIDE AWARD FOR THIS AMAZING PERFORMANCE.

BUT AS GOOD AS WE ARE, I KNOW WE CAN DO EVEN BETTER. I'M ISSUING A CHALLENGE TO THE CITIZENS OF FORT WAYNE. LET'S INCREASE OUR RECYCLING PARTICIPATION RATE FROM 70 TO 80 PERCENT!

REDUCING TRASH FEES FOR RESIDENTS BY MORE THAN A MILLION DOLLARS IS UNHEARD OF IN TIMES WHEN MANY CITIES ARE TURNING OFF EVERY OTHER STREET LIGHT,

LAYING OFF POLICE OFFICERS AND FIRE FIGHTERS,

AND NOT PLOWING STREETS AFTER DARK.

THESE THINGS AREN'T LUXURIES, THEY'RE NECESSITIES.

BECAUSE BUSINESSES DEPEND ON US,

OUR SCHOOLS DEPEND ON US,

AND OUR CITIZENS DEPEND ON US.

EVEN AS OUR PUBLIC WORKS AND CITY UTILITIES' DIVISIONS CONTINUE THEIR EXCELLENT WORK, THEY ARE ALSO BUILDING OUR LOCAL ECONOMY. IN 2011, THEY CREATED APPROXIMATELY 2,200 JOBS AND SUPPLIED 40 MILLION DOLLARS IN SALARIES TO LOCAL CONTRACTORS.

A FORT WAYNE THAT IS BUILT FOR SUCCESS IS A CITY FILLED WITH GREAT NEIGHBORHOODS THAT OFFER ITS RESIDENTS GREAT PLACES TO CALL HOME AND ENJOY LIFE.

OUR COMMUNITY DEVELOPMENT DIVISION IS WORKING HARD IN MANY PARTS OF OUR CITY TO RESTORE, RENOVATE AND BUILD NEW HOMES – PROVIDING CITIZENS WITH AFFORDABLE OPTIONS SUCH AS HOME OWNERSHIP, APARTMENTS AND TOWNHOUSES.

I AM PARTICULARLY PROUD OF THE WORK GOING ON IN THE RENAISSANCE POINTE NEIGHBORHOOD.

KEVAN BIGGS, OF IDEAL HOMES, IS BUILDING 66 NEW HOMES;

WE HAVE A NEW YMCA IN THE AREA;

AND WE EXPECT COMMUNITY BUILDERS WILL BE BREAKING GROUND ON SOME 200 APARTMENTS BY THE END OF THE YEAR.

PUBLIC-PRIVATE PARTNERSHIPS ARE A KEY TO FORT WAYNE'S GROWTH AND DEVELOPMENT. THEY'VE TRANSFORMED LOCAL BUSINESSES THROUGH OUR FAÇADE GRANT PROGRAM – WHERE WE ARE SEEING PRIVATE INVESTMENT AT FIVE TIMES THE AMOUNT OF OUR INITIAL GRANTS. THESE FUNDS ARE REALLY MAKING A DIFFERENCE IN NEW CONSTRUCTION AND DEVELOPMENT.

MANY OF US REMEMBER THE VACANT LAND AT LIMA, FERNHILL AND WELLS STREET.

IT IS NOW THE LUTHERAN HEALTH SPORTSCENTER FEATURING A HOTEL AND THREE RINKS OF ICE.

IN PARTNERSHIP WITH CANLAN ICE, THE CENTER ATTRACTS TOURNAMENT PLAY FROM THROUGHOUT THE REGION, ADDING TO OUR CITY'S OVER $460 MILLION IN HOSPITALITY REVENUE.

AND THE SUCCESS OF THAT DEVELOPMENT HAS PROMPTED EVEN MORE GOOD NEWS TODAY.

I AM HAPPY TO REPORT THAT A BRAND NEW, SPORT ONE/PARKVIEW VOLLEYBALL COMPLEX, DEVELOPED BY R-C-I, WILL SOON BE BUILT ON THIS SITE.

CONSTRUCTION HAS ALREADY BEGUN ON THIS 57,000 SQUARE FOOT BUILDING. IT IS A FULL-SERVICE TRAINING CENTER AND TOURNAMENT COMPLEX COMPLETE WITH LOCKER ROOMS, A WEIGHT ROOM, A RESTAURANT, AND TWELVE VOLLEYBALL COURTS.

THE COMPLEX IS EXPECTED TO DRAW ATHLETES AND TEAMS FROM ALL OVER THE COUNTRY, AND IT WILL HELP TRAIN OUR LOCAL ATHLETES, AS WELL.

PUBLIC-PRIVATE PARTNERSHIPS ARE PIVOTAL IN A FORT WAYNE THAT IS BUILT FOR SUCCESS, AND SO IS THE RECREATION AND BEAUTY FURNISHED

BY OUR AWARD-WINNING PARKS.

WE HAVE A TREMENDOUS SYSTEM IN FORT WAYNE. IT ENCOMPASSES OVER 2,000 ACRES. PUT SIMPLY, IT IS ONE OF THE BEST IN THE COUNTRY. AND ONCE AGAIN, WE WERE RECOGNIZED AS A "PLAYFUL CITY USA".

ADDITONALLY WE WERE THE FIRST CITY IN THE STATE TO HAVE A BOUNDLESS PLAYGROUND.

OUR GREEN SPACES ENHANCE OUR QUALITY OF LIFE. THEY CONNECT US

TO OUR NEIGHBORHOODS. AND THEY DEFINE OUR SENSE OF PLACE.

A PRIME EXAMPLE IS FOSTER PARK. THIS YEAR WE WILL CELEBRATE ITS ONE-HUNDREDTH ANNIVERSARY.

AT THE CORE OF A COMMUNITY THAT IS BUILT FOR SUCCESS IS THE SAFETY OF THAT CITY – AND BY NEARLY EVERY MEASURE, FORT WAYNE IS A SAFE CITY.

OUR POLICE DEPARTMENT THIS YEAR BROUGHT IN A NEW CADET CLASS WITH 12 NEW OFFICERS.

MOREOVER, POLICE ARE DOING A TREMENDOUS JOB USING TECHNOLOGY IN THE FIELD TO IMPROVE CRIME SCENE INVESTIGATION, SUSPECT IDENTIFICATION AND DATA ANALYSIS.

AS A RESULT, CRIME IN OUR CITY REMAINS LOW. AND ACCORDING TO INSURANCE PROVIDERS DOT COM, WE'RE ONE OF THE COUNTRY'S TOP TEN SAFEST CITIES.

THE ABILITY TO TRANSFORM DREAMS INTO REALITIES IS WHAT GREAT COMMUNITIES DO. THAT MEANS, A FORT WAYNE BUILT FOR SUCCESS MUST CONTINUALLY PLAN FOR THE FUTURE.

WE ARE FORTUNATE. OUR $75 MILLION DOLLAR LEGACY FUND, HAS GIVEN US THE ABILITY TO LOOK TO THE FUTURE AND ENVISION IT BOLDLY – SOMETHING FEW COMMUNITIES CAN IMAGINE.

LAST YEAR THE 15-MEMBER "LEGACY" TASK FORCE SOUGHT PUBLIC INPUT TO DECIDE THE FUTURE OF THESE EXTRAORDINARY FUNDS.

IN EVERY POSSIBLE WAY, THE PEOPLE OF FORT WAYNE CONTRIBUTED THEIR IDEAS AND PROPOSALS, NEARLY A 1,000 OF THEM IN ALL.

THE TASKFORCE THEN CONCENTRATED THEIR WORK INTO THREE FOCUS AREAS TO FRAME THE FUTURE OF THESE REMARKABLE FUNDS:

OUR ECONOMIC VITALITY,

OUR DOWNTOWN AND RIVERFRONTS, AND

OUR YOUTH AND YOUTH/PREP SPORTS.

EACH OF THESE AREAS REFLECTS OUR SHARED CONVICTION AND THE POTENTIAL TO BUILD ON OUR STRENGTHS,

TO BUILD ON OUR INVESTMENTS, AND

TO BUILD ON THE PROMISE OF TOMORROW.

BECAUSE EACH OF THESE AREAS REQUIRED ADDITIONAL RESEARCH, I HAVE NOW ASKED THREE LEGACY CHAMPION TEAMS, COMPOSED OF CIVIC LEADERS AND SUBJECT-MATTER EXPERTS, TO DRILL DOWN EVEN FURTHER.

THEIR CHARGE IS TO ASSESS THE FEASIBILITY OF THESE IDEAS AND TO DEVELOP ACTION PLANS ON HOW THIS COMMUNITY TREASURE – CAN BE TRANSFORMED INTO A REAL AND LASTING LEGACY. I HAVE ASKED THEM TO REPORT BACK TO ME IN 90 DAYS.

MY THANKS TO THE LEGACY TASK FORCE AND TO THE CHAMPION TEAMS FOR EMBRACING THIS UNIQUE CHALLENGE TO ENSURE FORT WAYNE IS TRULY BUILT FOR SUCCESS.

AS YOU CAME TO THE LIBRARY TODAY, I HOPE YOU TOOK NOTE OF THE CONSTRUCTION GOING ON AT THE HARRISON – THE FINAL PIECE OF HARRISON SQUARE.

WHAT A WONDERFUL SIGHT. IT IS NOT ONLY A TESTAMENT TO COURAGE AND PERSEVERANCE, IT ALSO REPRESENTS ANOTHER COMMUNITY DREAM TRANSFORMED INTO REALITY.

WHEN THE GOING GOT TOUGH, SOME WANTED TO GIVE UP. BUT JUST LIKE OUR FIGHT FOR THE CITY LIGHT LEASE SETTLEMENT – I KNEW THE FIGHT FOR THE HARRISON WAS WORTH IT.

JUST AS DURING THE STRUGGLE TO PUT A TEAM OF BANKS TOGETHER TO GET THE COURTYARD BY MARRIOTT DONE, I KNEW THE FIGHT FOR THE HARRISON WAS WORTH IT.

I SALUTE SIMON DRAGAN AND MARK HAGERMAN, ALONG WITH CHRIS SCHOEN, FOR THEIR DEDICATION TO THIS PROJECT.

THANKS TO THEM, PNC BANK, STAR BANK, AND THE INVESTMENT TEAM, THE HARRISON WILL HELP US FULFILL SOME OF OUR PRIORITY DOWNTOWN GOALS;

CREATING NEW OPPORTUNITIES TO LIVE, WORK AND PLAY – IN THE HEART OF OUR CITY.

WHAT'S THRILLING ABOUT HARRISON SQUARE AND ALL OF OUR DOWNTOWN INVESTMENTS IS THAT THEY ARE PROVING THEIR VALUE OVER AND OVER.

A HALF-MILLION PEOPLE EVERY YEAR ARE COMING DOWNTOWN FOR TINCAPS GAMES AND OTHER ACTIVITIES AT PARKVIEW FIELD;

MANY NEW CONVENTIONS, SOME OF THEM THE BIGGEST EVER, ARE NOW CHOOSING FORT WAYNE;

OUR ARTS COMMUNITY IS CREATING AN INCREDIBLE CULTURAL CAMPUS;

OUR FESTIVALS AND EVENTS ARE THRIVING;

MANY BUSINESSES ARE INVESTING AND EXTENDING THEIR HOURS;

THE UNIVERSITY OF ST. FRANCIS JUST PURCHASED THE SCOTTISH RITE; AND THE WAVE OF DOWNTOWN EXCITEMENT CONTINUES TO BUILD REACHING INTO SURROUNDING AREAS.

JUST A FEW BLOCKS AWAY FROM HARRISON SQUARE, THE ANTHONY WAYNE BUILDING IS UNDERGOING ITS OWN TRANSFORMATION WITH A-W-B HOLDINGS.

24 CONDO REQUESTS ARE PENDING, AND NEW RESIDENTS ARE EXPECTED TO MOVE IN THIS SUMMER.

CONGRATULATIONS TO TODD RAMSEY, JOHN NICHOLS, ANDY NORTON, BRYAN FLEMING AND JIM WILHELM ON THIS TREMENDOUS VENTURE.

DOWNTOWN IS TRULY BECOMING A DESTINATION, BUT IT IS ALSO EVERYBODY'S NEIGHBORHOOD. BECAUSE IT'S THE PLACE OUR ENTIRE COMMUNITY CAN COME TOGETHER.

AND JUST AS WE IDENTIFY OUR NEIGHBORHOODS WITH ENTRY SIGNS AND MARKERS, THE NEW SIGNS ON OUR DOWNTOWN RAILROAD OVERPASSES ARE PROUDLY SAYING, "YOU'RE WELCOME HERE."

I'M PLEASED TO TELL YOU THAT THERE ARE MORE ON THE WAY.

OUR CITIZEN-DRIVEN GATEWAY COMMITTEE IS WORKING TO SECURE FUNDING FOR THE OTHER 11 OVERPASSES IN DOWNTOWN.

AND THEY ARE LOOKING FOR WAYS TO SPRUCE UP ALL THE ENTRANCES INTO OUR CITY.

IT'S WHAT I CALL THE "ECONOMICS OF THE FIRST IMPRESSION," NOT ONLY ADDING TO OUR COMMUNITY IMAGE, BUT ALSO STRENGTHENING OUR ABILITY TO SECURE PRIVATE INVESTMENT.

AS OUR DOWNTOWN ACTIVITY GROWS, WE MUST KEEP TRAFFIC FLOWING SMOOTHLY AND MAKE OUR SIDEWALKS AS PEDESTRIAN FRIENDLY AS POSSIBLE.

YOU'LL SOON NOTICE TWO PROJECTS THAT WILL TACKLE THESE ISSUES.

FIRST, THE POPULARITY OF THE DOWNTOWN LIBRARY, PARKVIEW FIELD AND THE GRAND WAYNE CENTER HAS PROMPTED US TO CONSIDER NARROWING JEFFERSON AND WASHINGTON BOULEVARDS TO ACCOMMODATE AN INCREASE IN WALKING TRAFFIC.

THE WORK WILL RETAIN THREE LANES FOR THRU-TRAFFIC WHILE ALSO CREATING VEHICLE DROP-OFF LANES FOR OUR ATTRACTIONS AND WIDER SIDEWALKS FOR PEDESTRIANS AND BUSINESSES.

LOOK FOR SOME CHANGES ON FAIRFIELD AVENUE AND EWING STREET AS WELL, AS THEY BECOME TWO-WAY BETWEEN SUPERIOR AND BAKER STREETS.

FINALLY, I AM PROPOSING A TRAFFIC ROUND-ABOUT WHERE EWING, FAIRFIELD, WELLS, AND SUPERIOR COME TOGETHER, NEAR THE ST. MARYS RIVER.

THESE SIMPLE SOLUTIONS WILL IMPROVE VISIBILITY AND ACCESS TO BUSINESSES, PROVIDE TRAFFIC CALMING AND ENCOURAGE ECONOMIC DEVELOPMENT.

AS WE CONTINUE OUR CELEBRATION OF DOWNTOWN, THE NEXT STOP IS THE NEW BRIDGE IN HONOR OF DR. MARTIN LUTHER KING, JR.

IT WILL BE A SIGNIFICANT GATEWAY TO DOWNTOWN AND AN ENDURING REMEMBRANCE OF THE LIFE AND WORK OF THIS REMARKABLE LEADER.

THE SOARING 50-FOOT ARCH OVER THE BRIDGE IS AN IMPRESSIVE SITE.

IT FEATURES 34 PLAQUES WITH QUOTES FROM DR. KING;

WIDE, PROTECTED SIDEWALKS FOR OUR PEDESTRIANS;

SEATING MIDWAY ACROSS THE BRIDGE; AND

STAIRS THAT CONNECT TO THE RIVERGREENWAY BELOW.

WHEN THE LIGHTING IS COMPLETE, THE VISUAL STATEMENT WILL BE SPECTACULAR.

TODAY, I'VE PAINTED A PICTURE OF TRANSFORMATION — A DOWNTOWN THAT IS ESSENTIAL FOR MAKING OUR COMMUNITY ATTRACTIVE;

AND A CITY THAT IS WELCOMING TO THE GOOD JOBS AND TALENTED WORKERS THAT WILL KEEP FORT WAYNE AND NORTHEAST INDIANA COMPETITIVE FOR GENERATIONS TO COME.

WHILE TAKING STOCK OF OUR CITY IS THE PURPOSE OF THIS ANNUAL ADDRESS, OUR ONGOING MISSION MUST BE TO LOOK TO THE FUTURE. IT'S WHY I USED OUR DOWNTOWN AS AN EXAMPLE OF WHAT WE CAN DO WHEN WE PUT OUR MINDS TO IT.

THE ABILITY TO TRANSFORM DREAMS INTO REALITIES IS WHAT GREAT COMMUNITIES DO;

THEY SEEK OUT OPPORTUNITIES;

THEY CELEBRATE THEIR PEOPLE;

THEY STUDY AND TAKE CONSIDERED RISKS;

THEY INVEST IN THEMSELVES; AND

THEY BUILD FOR THE FUTURE.

FORT WAYNE IS A GREAT COMMUNITY.

WHILE OUR CHALLENGES REMAIN, SO DO THE STRENGTHS OF OUR EXCEPTIONAL PEOPLE. OUR SPIRIT, OUR CREATIVITY, OUR DETERMINATION – THEY SET US APART.

THE STATE OF OUR CITY IS STRONG.

BY WORKING TOGETHER AND GIVING OUR BEST EVERY DAY, WE PROVE AGAIN AND AGAIN

THAT FORT WAYNE CAN MAKE GREAT THINGS HAPPEN;

THAT FORT WAYNE IS SOME PLACE SPECIAL;

THAT FORT WAYNE IS A CITY BUILT FOR SUCCESS.

THANK YOU.
Related Images: