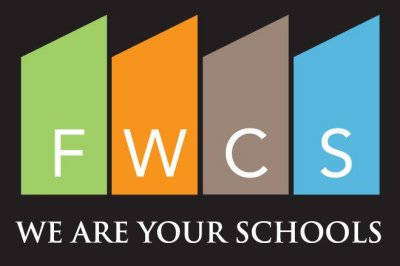 Fort Wayne Community Schools welcomes 54 community members into our schools to serve as guest principals for the annual Principal for a Day event.
Fort Wayne Community Schools news release:
Community Members Take Leadership Role in Principal for a Day

Fort Wayne, Indiana (October 12, 2022) – Fort Wayne Community Schools welcomes 54 community members into our schools to serve as guest principals for the annual Principal for a Day event. Guests representing local businesses, churches, service organizations, real estate agencies and community groups will visit their assigned schools the morning of Thursday, Oct. 13, unless other arrangements were made.

The guest principals will visit the schools from the beginning of the school day until noon, experiencing what a principal goes through in a day. From welcoming students into a building to dealing with concerned parents to working directly with teachers to improve academic achievement, principals do it all. At noon, the principals and their guests will gather at the Wendy Y. Robinson Family & Community Engagement Center for a lunch prepared and served by FWCS Career Academy Culinary Arts students.

Each year following the event, many guest principals find ways to continue partnering with their host school. The following is a list of the schools participating and their guest principals:

*Guest attending on alternative date.

School – Name – Affiliation

Abbett Elementary School: Josh King, Volunteer Development Coordinator, NeighborLink Fort Wayne
Adams Elementary School: Dan Baisden, Neighborhood Planner, City of Fort Wayne
Amp Lab at Electric Works: Steve Franks, Founder, Steve Franks Innovation
Arlington Elementary School: Ellen Cutter, Chief Economic Development Officer, Greater Fort Wayne Inc.
Blackhawk: Iric Headley, Executive Director, Fort Wayne UNITED
Bloomingdale Elementary School: Elishama Smith, Owner, Seven Twenty-Nine Salon & Cosmetic
Brentwood Elementary School: Jennifer Matthias, Board Member, FWCS Board of School Trustees
Bunche Montessori Early Childhood Center: Dr. Joe Brown, Assistant Superintendent of Curriculum, Instruction and Assessment, FWCS
Center for Academic Success at Nebraska: Nick Gray, Vice President of Strategic Partnerships & Workforce Development, Boys and Girls Clubs of Fort Wayne
Croninger Elementary School: Greggory Smith-Causey, Programs Manager, Fort Wayne UNITED
Fairfield Elementary School: Sharon Rusk, Education Director, First Baptist Church of Fort Wayne
Forest Park Elementary School: Natalie Brewer, Senior Field Experience Coordinator, Purdue University Fort Wayne
Fort Wayne Virtual Academy: Jessica Williams, Host/Producer, WANE 15
Franke Park Elementary School: Rose Costello, Executive Director of Human Resources, FWCS
FWCS Career Academy at Anthis: John Urbahns, President/CEO, Greater Fort Wayne Inc.
Glenwood Park Elementary School: Ryan Twiss, Vice President of Regional Initiatives, NorthEast Indiana Regional Partnership
Haley Elementary School: Troy Hershberger, Chief Deputy, Allen County Sherriff's Department
Harris Elementary School: Jake Essig, Head Men's Soccer Coach, University of Saint Francis
Harrison Hill Elementary School: Marla Kessler, President, Zen Property Management Corp.
Holland Elementary School: Amy Riegling, Executive Director, Townehouse
Indian Village Elementary School: Howard (Skip) Balkenbusch, Chief Executive Officer, Balkenbusch & Associates, LLC
Irwin Elementary School: Ryan Egts, Realtor, North Eastern Group
Jefferson Middle School: Dr. Luther Whitfield, Senior Pastor, New Covenant Worship Center
Kekionga Middle School: Paul Forbing, President, Indian Village Community Association
Lakeside Middle School: Julie McGuire, Realtor, eXp Realty, LLC
Lane Middle School: Pastor Winston Pearson Jr., Pastor, The Church of Jesus FW
Lincoln Elementary School: Julie Hollingsworth, Board Member, FWCS Board of School Trustees
Lindley Elementary School*: Jarin Hart, Chief Programming Officer, Embassy Theater
Maplewood Elementary School: Ewelina Connolly, CEO, Amani Family Services
Memorial Park Middle School*: Steve Corona, Executive Director, Latinos Count; Board Member, FWCS Board of School Trustees
Miami Middle School: Pastor K Paul, Pastor, Avalon Missionary Church
Wayne High School New Tech Academy: Brad Stinson, Realtor, North Eastern Group Realty
North Side High School: David Wagner, President, Vorndran and Associates, Food Service Consultants, Inc.
Northcrest Elementary School: Anthony Pham, 5th Grade Student & Safety Patrol, Northcrest Elementary School
Northrop High School: Sen. Andy Zay, State Senator
Northwood Middle School: Tim Diefenbach, Chief Technology Officer, JH Specialty
Portage Middle School: Joslyn Smith, Human Resources Manager, Valbruna Slater Stainless Inc.
Price Elementary School: Noah Smith, Board Member, FWCS Board of School Trustees
Scott Elementary School: Mitch Sheppard, Director of Philanthropy, FWCS
Shambaugh Elementary School: Kelley Hartley Hutton, Athletic Director, Purdue Fort Wayne
Shawnee Middle School: Anne Duff, Board President, FWCS Board of Trustees
Snider High School: Susan Trent, Partner, Rothberg Law Firm
South Side High School: Rapheal Davis, Big Ten Analyst, Rapheal Davis Basketball
South Wayne Elementary School: Sarah Knisely-King, Chief Nursing Officer, Lutheran Hospital
St. Joseph Central Elementary School: Justin Heflin, Realtor, Heflin Group
Study: Terra Brantley, President/General Manager, WBOI
Towles: Erin Dove, Deputy Regional Director, Sen. Todd Young's Office
Washington: Rick Zolman, Events & Program Manager, Downtown Improvement District
Washington Elementary School: Eric Wood, Executive Director, NeighborLink Fort Wayne
Wayne High School: Pastor Javier Mondragon, Pastor/Leader, Many Nations Church and Bridge of Grace
Waynedale Elementary School: Kylee Bennett, Community Well-Being Manager, Parkview Health
Weisser Park Elementary School*: Pastor Lewis King, City of Fort Wayne, Ten Point Coalition
Weisser Park Elementary School*: Chris Todia, Chief Executive Officer, Youth for Christ
Whitney Young Early Childhood Center: Bo Gonzalez, Owner, Bravas

About Fort Wayne Community Schools
With nearly 30,000 students, Fort Wayne Community Schools is one of the largest school districts in Indiana. FWCS proudly allows families to choose any of its 50 schools through its successful school-choice program creating diversity in each school, including some with more than 75 languages spoken. FWCS offers seven magnet schools focusing on areas such as science and math, communication, fine arts or Montessori at the elementary and middle school level. In high school, students can choose from the prestigious International Baccalaureate program, Project Lead the Way or New Tech Academy as well as other rigorous academic and specialty training programs.
Return to the AroundFortWayne home page.
Related Images: