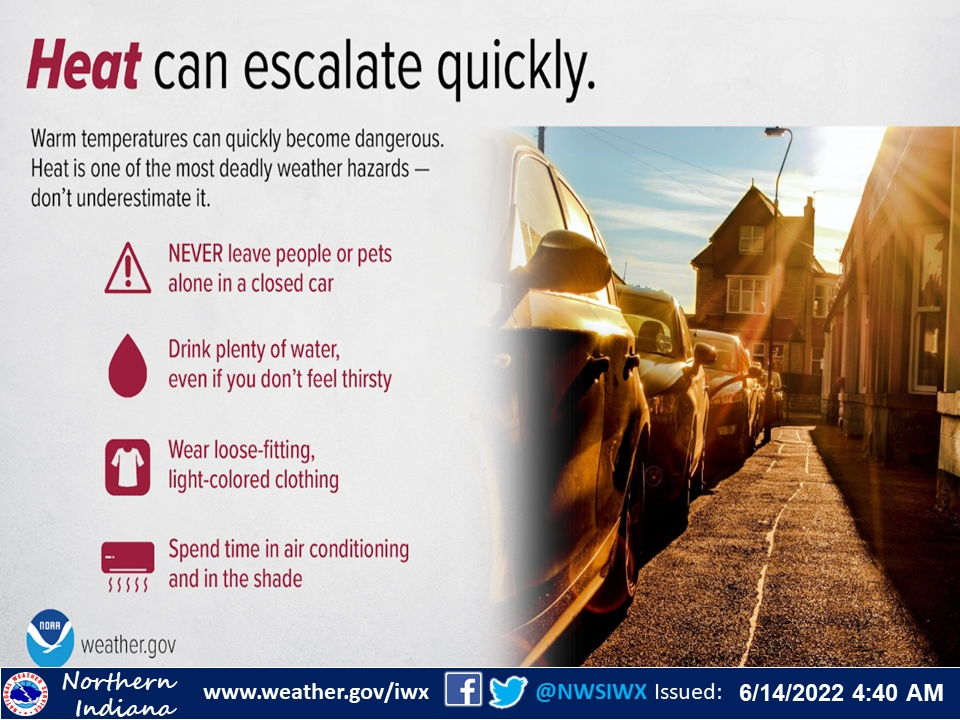 Tips for dealing with the heat from the National Weather Service:
Heat can escalate quickly.
Warm temperatures can quickly become dangerous. Heat is one of the most deadly weather hazards – don't underestimate it.
NEVER leave people or pets alone in a closed car.
Drink plenty of water, even if you don't feel thirsty.
Wear loose-fitting, light-colored clothing.
Spend time in air conditioning and in the shade.
Related:
The latest National Weather Service weather story | Official National Weather Service Northern Indiana website