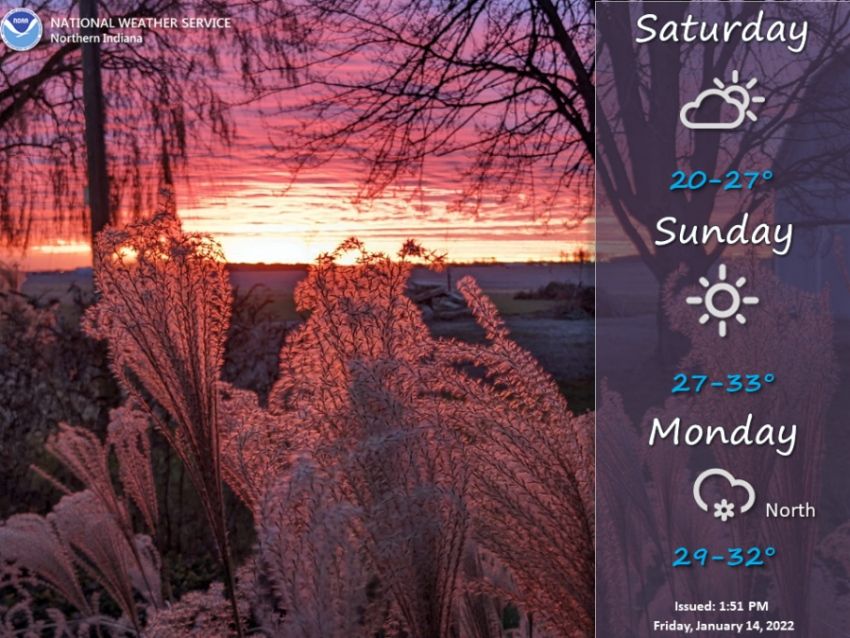 This post contains outdated information.
The National Weather Service forecasts dry and cool weather through the weekend.
Tonight's Fort Wayne, Indiana weather story from the National Weather Service:
Cool and quiet weather ahead

Fort Wayne, Indiana (January 14, 2021) – Dry and cool through the weekend. Chance of snow showers Monday north.
The latest National Weather Service weather story | Official National Weather Service Northern Indiana website