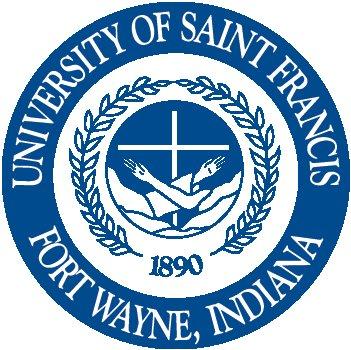 The University of Saint Francis will present its annual Alumni/Faculty Art Exhibition from December 4th to December 19, 2021, at the John P. Weatherhead Gallery.
University of Saint Francis news release:
USF to present Alumni/Faculty Art Exhibition

Fort Wayne, Indiana (November 15, 2021 — The University of Saint Francis will present its annual Alumni/Faculty Art Exhibition from Dec. 4 through Dec. 19 at the John P. Weatherhead Gallery in the Mimi and Ian Rolland Art and Visual Communication Center, located off Leesburg Road on the southeast side of campus, 2701 Spring Street.

USF invites the public to a free reception from 6 to 8 p.m. on Saturday, Dec. 4 at the Rolland Center. Exhibiting alumni artists and USF Creative Arts faculty will attend the event. The reception will also feature a student art sale, sponsored by USF Creative Arts clubs. This sale offers an opportunity to buy unique, affordable gifts and support local artists.

USF Creative Arts faculty and participating alumni will display a variety of works at the Weatherhead Gallery. The exhibition also features USF student highlights in photography and printmaking.

The Goldfish Gallery will feature a ceramics installation by USF alumna Mary Wilhelm ('18), who recently finished a Master of Fine Arts degree at Illinois State University.

Wilhelm's art appears regularly in exhibitions within the arts communities of both Central Illinois and Northeast Indiana. In 2019, her art appeared in the McLean County Arts Center's National Emerging Artists Exhibition in Bloomington, Illinois. As an avid learner in the field of ceramics, her academic affiliations include the National Council on Education in the Ceramic Arts; Haystack Mountain School of Crafts, Deer Isle, Maine; and Anderson Ranch Arts Center, Snow Mass, Colorado.

Goldfish Gallery hours are 9 a.m. to 5 p.m. Monday through Friday, 10 a.m. to 5 p.m. Saturday and 1-5 p.m. Sunday.

About the University of Saint Francis
Founded in 1890 in the Catholic Franciscan tradition, the University of Saint Francis offers more than 60 undergraduate, graduate and doctoral programs through the College of Health Sciences, College of Arts, Sciences, and Business and College of Adult and Distance Education. In addition to its traditional programs, USF designs focused curricula for working adults in Fort Wayne, Crown Point and online. USF Downtown houses the university's business and music technology programs while offering enhanced internship and networking opportunities for students. The University of Saint Francis campus experience includes 18 athletic programs boasting two individual and four team NAIA national championships and is recognized as an NAIA Five-Star Champion of Character institution. Approximately 2,200 students from a broad geographic region attend USF.
Return to the AroundFortWayne home page.
Related Images: