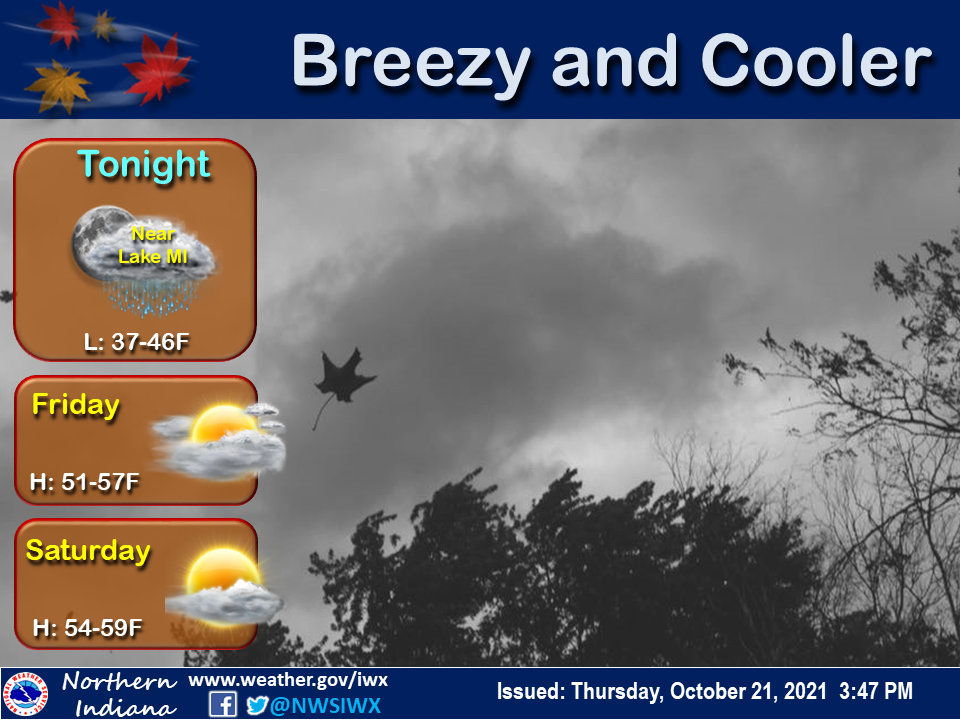 This post contains outdated information.
The National Weather Service forecasts breezy and cooler conditions, with possible rain showers mainly this evening/early tonight.
Breezy and cooler

Fort Wayne, Indiana (October 21, 2021) – Breezy conditions continue, with rain showers possible in southwest lower Michigan and north central Indiana mainly this evening/early tonight. Low temperatures could drop into the upper 30s in some places tonight. High temperatures will be in the 50s on Friday and Saturday and should remain mostly dry. Patchy frost is expected Saturday night.
The latest National Weather Service weather story | Official National Weather Service Northern Indiana website