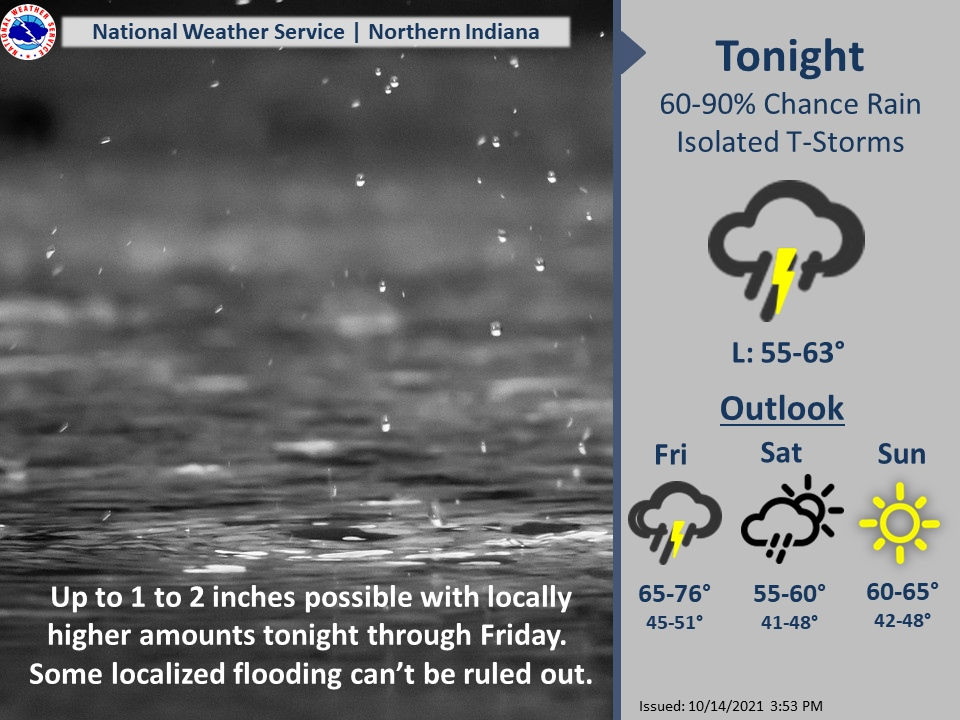 This post contains outdated information.
The National Weather Service forecasts increasing showers tonight with embedded thunderstorms.
Rain and a few storms into Friday

Fort Wayne, Indiana (October 14, 2021) – Showers will increase tonight with embedded thunderstorms. The severe weather risk is low, although a few strong to severe storms will be possible south of US 24. Showers and thunderstorms will continue Friday into Saturday morning. Locally heavy rain and minor flooding also possible. Cooler temperatures that are closer to normal will follow into next week.
The latest National Weather Service weather story | Official National Weather Service Northern Indiana website