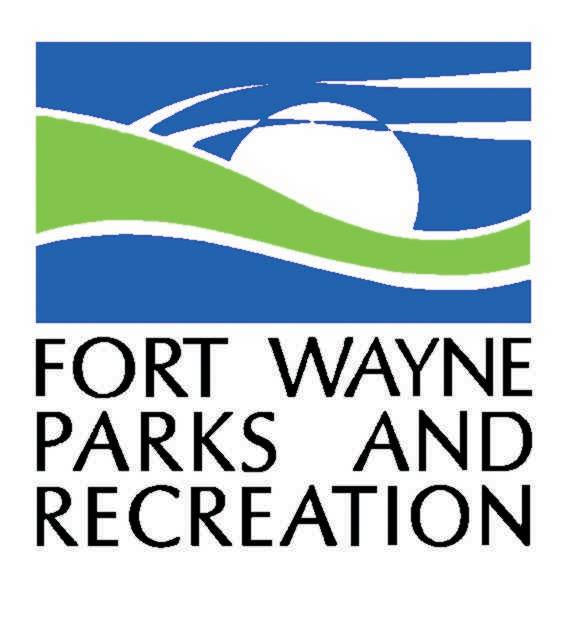 A list of Fort Wayne Parks and Recreation events and programs that are happening the week of September 27, 2021.
What's Happening in the Parks: Week of September 27, 2021

Fort Wayne, Indiana (September 24, 2021) – The following events and programs are happening the week of September 27, 2021.

Fall Harvest Festival
Friday, October 1, 10:00 a.m.- 3:00 p.m.
Saturday, October 2, 10:00 a.m.-5:00 p.m.
Salomon Farm Park. 817 West Dupont Rd.
The Fall Harvest Festival is a two-day celebration of the history and culture of the American Farm. The festival includes live animals, hands-on activities, oat/wheat threshing, concessions, corn husking/shredding, wagon rides, and antique farm equipment. It's fun for all ages and the event is free. Sponsored by Fort Financial Credit Union and PBS Fort Wayne.

Muddy River Concert: Swimming into View
Wednesday, September 29, 5:00-8:30 p.m.
Promenade Park, 202 W. Superior St.
Riverfront Fort Wayne is hosting a unique community concert series centered around the themes of heritage, culture, and connection. Encompassing the entire south side of the park with an urban cook-out feel, we will be joined by local vendors and organizations, including Historic Fort Wayne Inc., that will focus on activities and information about the history of our rivers and city. Come out and join the fun and enjoy a variety of local music with a focus on the genres of Soul and R & B, Funk, Americana, and Alternative. Music starts at 5:30 p.m. and is free for all to enjoy.

Trek the Trails: Turnstone
Tuesday, September 28, 6:10 p.m.
Turnstone Lot C, 3220 N. Clinton St.
Join local trail users for weekly bike rides this summer to experience Fort Wayne on two wheels. Participants are asked to wear helmets and bring water along for the ride. All participants ride at their own risk. Tuesday rides will continue through the fall. Rides begin promptly at 6:10 p.m. For more information, call the City of Fort Wayne Greenways & Trails Office at 427-6228 or Fort Wayne Trails, Inc. at 969-0079.

Fireside Tales of Terror
Friday, October 1, 6:30-8:30 p.m.
Old National Bank Plaza, Promenade Park, 202 W. Superior St.
Local Paranormal Investigators, the Original Para-Sisters, share their most chilling Fort Wayne stories around a cozy fire. Hear about the haunting history from some familiar places of people that dare not to be forgotten. On the 22nd, they will be sharing their most terrifyingly extreme cases. Some stories may not be suited for all ages, but stories before 7 p.m. will be kid-friendly.

FREE Drop-In Sessions at AARP Outdoor Fitness Park
Wednesdays, 10:45 a.m.
Community Center, 233 W. Main Street
Get your outdoor workout in before it is too cold! Stop by during instructor-supervised times on Wednesday mornings. Pre-registration is not required for these drop-in programs but must be completed before class. Please come 15 minutes in advance to register.

Sweet Breeze Boat Tours
Saturdays and Sundays
Promenade Park, South Boat Dock, 202 West Superior Street
$27/person for a 90 Minute Tour and $17/person for a 45-minute tour
(children 2 and under can sit on an adult's lap for no charge)
Relax and enjoy a guided cruise on the Fort Wayne Rivers. Sweet Breeze, Fort Wayne's authentic canal boat replica is offering 45- and 90-minute tour lengths on the weekends. This fully accessible tour will be a fun experience for everyone! Each tour provides an opportunity to learn something new about Fort Wayne through its riverfront. Tickets are on sale now with several dates and times available for purchase. Visit RideSweetBreeze.org for more information and to purchase tickets.

"Visions of the Old West" Garden Exhibit
Through November 14, Public hours
Botanical Conservatory, 1100 South Calhoun Street
Stroll down the main street of a not-quite-Ghost Town, listen to ragtime tunes from the honky-tonk saloon and appreciate the wild and rugged beauty of cacti, succulents and wildflowers in the surrounding hillsides. Pump water from the community well, play a game of cracker-barrel checkers in the shade and look over the "WANTED" posters for local outlaws. Summer annuals will make way for autumn chrysanthemums in warm russets, tawny golds and blazing orange. Sponsored by the M.E. Raker Foundation and Wilson Foundation.

Golf Courses – REDUCED FALL FEES
Foster Park, Shoaff Park, and McMillen Park
Foster, Shoaff and McMillen Park Golf Courses are open daily, depending on weather and course conditions. Golfers are asked to call ahead to confirm course availability and to reserve tee times:

McMillen Park Golf Course – 260-427-6710
Shoaff Park Golf Course – 260-427-6745
Foster Park Golf Course – 260-427-6735
Return to the AroundFortWayne home page.
Related Images: