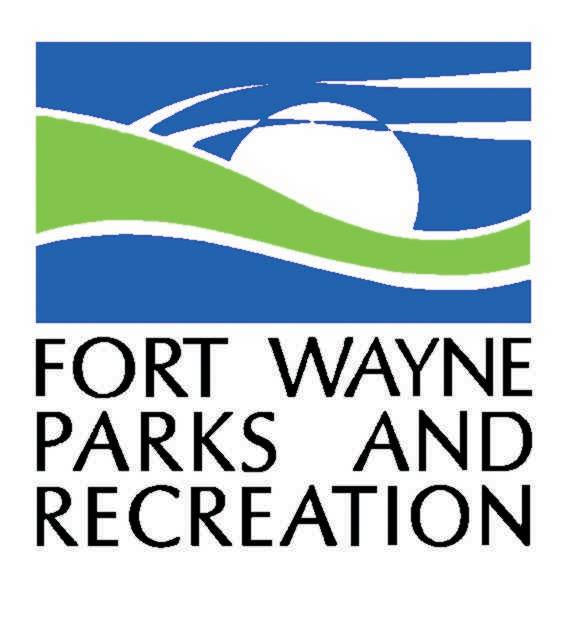 The following events and programs are happening the week of August 16, 2021, in Fort Wayne Parks.
What's Happening in the Parks: Week of August 16, 2021

Fort Wayne, Indiana (August 16, 2021) – The following events and programs are happening the week of August 16:

Muddy River Concert Series: Ross Kinsey; Justin Bailey
Wednesday, August 18, 5:00-8:30 p.m.
Riverfront Fort Wayne is hosting a unique community concert series centered around the themes of heritage, culture, and connection. Encompassing the entire south side of the park with an urban cook-out feel, we will be joined by local vendors and organizations, including YLNI, that will focus on activities and information about the history of our rivers and city. Come out and join the fun, purchase food and beverages and enjoy a variety of local music with a focus on the genres of Soul and R & B, Funk, Americana, and Alternative. Music starts at 5:30 p.m. and is free for all to enjoy. Food will be ready by 5:00 p.m. and is available for purchase while supplies last.

Botanical Roots Concert Series: Mississippi Heat; G-Money Band (Blues)
Friday, August 20, 8:30-11:00 p.m. Doors open 7:30 p.m.
Botanical Conservatory, 1100 S. Calhoun St.
It is the Conservatory's 15th season serving up roots-genre concerts al fresco on the Conservatory Terrace. This August, music lovers are invited to come out every Friday night and see national touring bands and local openers that make everyone want to get on their feet and get down to the beat! Concerts are held outdoors rain or shine. Lawn chairs are welcome and encouraged. Food and beverage available for purchase from Mad Anthony Brewing Company; no outside food or beverage is permitted. Follow this concert series @BConservatoryFW, visit www.botanicalconservatory.org or call (260) 427-6440 for more information. Sponsored by Fort Wayne Metals, ProFed, Hilton Hotel, Mad Anthony Brewing Company, PBS 39 Fort Wayne, Whatzup and 96.3 WXKE. Admission: $6 ages 13+; FREE 12 and under.

Trek the Trails: Foster Park West
Tuesday, August 17, 6:10 p.m.
Trailhead parking lot by the soccer fields, 5113 Winchester Road
Join local trail users for weekly bike rides this summer to experience Fort Wayne on two wheels. Participants are asked to wear helmets and bring water along for the ride. All participants ride at their own risk. Tuesday rides will continue through the fall. Rides begin promptly at 6:10 p.m. For more information, call the City of Fort Wayne Greenways & Trails Office at 427-6228 or Fort Wayne Trails, Inc. at 969-0079.

Sensory Fun Night
Tuesday, August 17, 6:00-8:00 p.m.
Park Foundation Pavilion, Promenade Park, 202 W. Superior St.
Explore your senses by visiting our sensory stations and building a sensory toy (while supplies last). You won't want to miss the therapy dogs from Three Rivers Visiting Dogs from 6:00-6:30 p.m. The event is free, open to all ages and there is no registration required. For more information email Stephanie.Bagley@cityoffortwayne.org.

Urban Birdwatching
Thursday, August 19, 10:00-11:00 a.m.
Promenade Park, 202 W. Superior St.
Watch a Red-Tailed Hawk soar above, a Cliff Swallow build a nest, or a Great Blue Heron dive for fish during Urban Birdwatching. Help Cornell University's Bird Lab track how urban birds use green space. We'll teach you about identification, ornithology, and how to use your binoculars. We have several pairs of binoculars you may borrow, but you are encouraged to bring you own, if possible. Participants of all ages are welcome. Meet at the Convergence Sculpture at 10:00 a.m.

Sweet Breeze Boat Tours
Promenade Park, South Boat Dock, 202 West Superior Street
$27/person for a 90 Minute Tour and $17/person for a 45-minute tour, plus $20 Thursday night 60-minute tours
(children 2 and under can sit on an adult's lap for no charge)
Relax and enjoy a guided cruise on the Fort Wayne Rivers. Sweet Breeze, Fort Wayne's authentic canal boat replica is offering 45- and 90-minute tour lengths on the weekends and 60-minute tours on Thursday nights. This fully accessible tour will be a fun experience for everyone! Each tour provides an opportunity to learn something new about Fort Wayne through its riverfront. Tickets are on sale now with several dates and times available for purchase. Visit RideSweetBreeze.org for more information and to purchase tickets.

WILD WEST Sessions
Thursday-Saturday: August 19-21, 11:00 a.m.-1:00 p.m.
Botanical Conservatory, 1100 South Calhoun Street
Unearth your own gemstones to take home during WILD WEST Sessions at the Botanical Conservatory! A free bag of soil to sort using an old-fashioned mining sluice is included with regular admission and while supplies last. Additional mining material is available for purchase throughout the "Visions of the Old West" garden exhibit. No registration required.

"Visions of the Old West" Garden Exhibit
Through November 14, Public hours
Botanical Conservatory, 1100 South Calhoun Street
Stroll down the main street of a not-quite-Ghost Town, listen to ragtime tunes from the honky-tonk saloon and appreciate the wild and rugged beauty of cacti, succulents and wildflowers in the surrounding hillsides. Pump water from the community well, play a game of cracker-barrel checkers in the shade and look over the "WANTED" posters for local outlaws. Summer annuals will make way for autumn chrysanthemums in warm russets, tawny golds and blazing orange. Sponsored by the M.E. Raker Foundation and Wilson Foundation.

Storytime on the Riverfront
Mondays Through August 30, 10:00-11:00 a.m. or 11:00 a.m.-12:00 p.m.
Auer Lawn, Promenade Park, 202 W. Superior St.
Join the Allen County Public Library and Riverfront Fort Wayne on Mondays in a story time session at 10:00 or 11:00 a.m. for fresh air, sunshine and children's literature! Come to either session — no pre-registration is required.

2021 Salomon Farmers' Market
Wednesdays, 4:00-7:00 p.m. through September 1
Salomon Farm Park, 817 W. Dupont Rd.
Our vendors produce their goods within a 75-mile radius of and are required to grow their own fresh fruits, vegetables and herbs. We strive to find vendors who embrace sustainable and organic growing practices. The market also may include baked goods, honey, handmade crafts, food, entertainment and children's activities.

Golf Courses Open Daily
Foster Park, Shoaff Park, and McMillen Park
Foster, Shoaff and McMillen Park Golf Courses are open daily, depending on weather and course conditions. Golfers are asked to call ahead to confirm course availability and to reserve tee times:

McMillen Park Golf Course – 260-427-6710
Shoaff Park Golf Course – 260-427-6745
Foster Park Golf Course – 260-427-6735
Return to the AroundFortWayne home page.
Related Images: