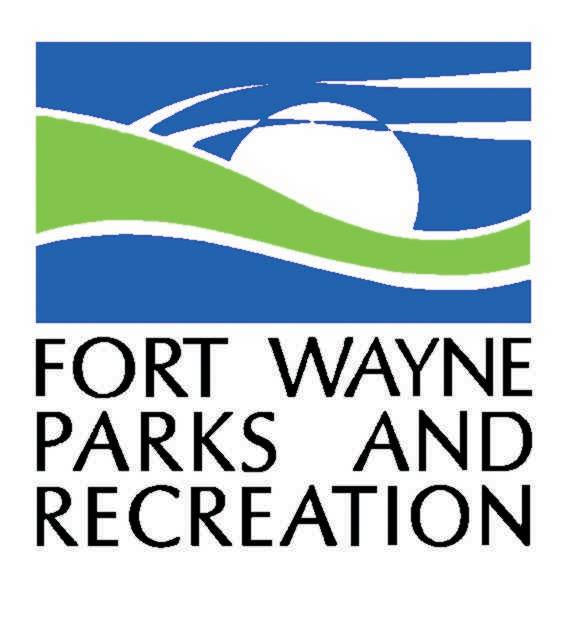 What's happening in the Parks the week of August 9, 2021.
What's Happening in the Parks the week of August 9, 2021

Fort Wayne, Indiana (August 6, 2021) – The following events and programs are happening the week of August 9, 2021:

FREE Community Concert: Fort Wayne Area Community Band
Tuesday, August 10, 7:30 p.m.
Foellinger Theatre, 3411 Sherman Blvd.

Book Sale
August 10-12, 8:00 a.m.-6:00 p.m.
Community Center, 233 W. Main St.
Book sales are open to the public and feature hardback books for $1, paperback books for 50¢ and DVDs for $1. Other items such as magazines, cards, CDs and puzzles are also available. Donations of these items are accepted year-round.

Trek the Trails Moser Park Trailhead
Tuesday, August 10, 6:10 p.m.
Moser Park, 601 W. Main St, New Haven
Join local trail users for weekly bike rides this summer to experience Fort Wayne on two wheels. Participants are asked to wear helmets and bring water along for the ride. All participants ride at their own risk. Tuesday rides will continue through the fall. Rides begin promptly at 6:10 p.m. For more information, call the City of Fort Wayne Greenways & Trails Office at 427-6228 or Fort Wayne Trails, Inc. at 969-0079.

Young Naturalist Series: Bug-tastic
Thursday, August 12, 5 – 6 p.m.
Promenade Park, 202 W. Superior St.
Discover the amazing world of bugs! Your adventure will include a bug hunt, crafting your own insect, and constructing a bug hotel from items we find in the park. Young Naturalists (ages 6-12) are invited to an hour of outdoor learning with crafts, games, and fascinating nature. This program is FREE, however, space is limited to 20 children plus their grownups, so pre-registration is required. To sign up, please contact Alli Dickey at 260-427-6012 or Allison.Dickey@cityoffortwayne.org.

Botanical Roots Concert Series: Zion Lion; Lisa McDavid Duo (Reggae)
Friday, August 13, 8:30-11:00 p.m. Doors open 7:30 p.m.
Botanical Conservatory, 1100 S. Calhoun St.
It is the Conservatory's 15th season serving up roots-genre concerts al fresco on the Conservatory Terrace. This August, music lovers are invited to come out every Friday night and see national touring bands and local openers that make everyone want to get on their feet and get down to the beat! Concerts are held outdoors rain or shine. Lawn chairs are welcome and encouraged. Food and beverage available for purchase from Mad Anthony Brewing Company; no outside food or beverage is permitted. Follow this concert series @BConservatoryFW, visit www.botanicalconservatory.org or call (260) 427-6440 for more information. Sponsored by Fort Wayne Metals, ProFed, Hilton Hotel, Mad Anthony Brewing Company, PBS 39 Fort Wayne, Whatzup and 96.3 WXKE. Admission: $6 ages 13+; FREE 12 and under.

Rumours – A Fleetwood Mac Tribute
Saturday August 14, 8:00 p.m.
Foellinger Theatre, 3411 Sherman Blvd.
Atlanta based Rumours (also known as Rumours ATL) recreates the energy of Fleetwood Mac at the height of their career. Their perfect harmonies, precise instrumentation, and a visually engaging stage show will prove Rumours is the premiere Fleetwood Mac tribute band in the entire country.

Fort Wayne Philharmonic: Constantine Conducts Classical Favorites
Sunday, August 15, 7:30 – 9:00 pm
Foellinger Theatre, 3411 Sherman Blvd
Free and open to the public, no tickets needed. Gates open at 6:30 p.m. Northeast Indiana's premier orchestra continues its return to live concerts with an evening of classical favorites. A lovely evening will be in store for local audiences when Music Director, Andrew Constantine conducts Classical Favorites.

Riverfront Sunday Heritage Concert Series
August 15, 1:00-2:00 p.m
Promenade Park, 202 W. Superior St.
New Horizons Band
The New Horizons Band is part of a nation-wide organization dedicated to providing an outlet for further education and performance of band music. Formed in 2004, this band plays a variety of music including excerpts of show-tunes, marches, novelty and popular tunes from the 20th century. Join us on the Auer Lawn with a blanket or lawn chair.

Yoga on the Riverfront
Sunday, August 15 10:30-11:30 a.m.
Promenade Park, 202 W. Superior St.
Bring your yoga mat to the Ambassador Enterprises Amphitheatre for these FREE yoga sessions along the St. Marys River. This relaxing, 1-hour flow is for all skill levels and led by Chelsea Vona, owner of Discover Yoga coming soon to downtown Fort Wayne.

Sweet Breeze Boat Tours
Promenade Park, South Boat Dock, 202 West Superior Street
$27/person for a 90 Minute Tour and $17/person for a 45-minute tour
(children 2 and under can sit on an adult's lap for no charge)
Relax and enjoy a guided cruise on the Fort Wayne Rivers. Sweet Breeze, Fort Wayne's authentic canal boat replica is offering 45- and 90-minute tour lengths. This fully accessible tour will be a fun experience for everyone! Each tour provides an opportunity to learn something new about Fort Wayne through its riverfront. Tickets are on sale now with several dates and times available for purchase. Visit RideSweetBreeze.org for more information and to purchase tickets.

"Visions of the Old West" Garden Exhibit
Through November 14, Public hours
Botanical Conservatory, 1100 South Calhoun Street
Stroll down the main street of a not-quite-Ghost Town, listen to ragtime tunes from the honky-tonk saloon and appreciate the wild and rugged beauty of cacti, succulents and wildflowers in the surrounding hillsides. Pump water from the community well, play a game of cracker-barrel checkers in the shade and look over the "WANTED" posters for local outlaws. Summer annuals will make way for autumn chrysanthemums in warm russets, tawny golds and blazing orange. Sponsored by the M.E. Raker Foundation and Wilson Foundation.

Storytime on the Riverfront
Mondays Through August 30, 10:00-11:00 a.m. or 11:00 a.m.-12:00 p.m.
Auer Lawn, Promenade Park, 202 W. Superior St.
Join the Allen County Public Library and Riverfront Fort Wayne on Mondays in a story time session at 10:00 or 11:00 a.m. for fresh air, sunshine and children's literature! Come to either session — no pre-registration is required.

2021 Salomon Farmers' Market
Wednesdays, 4:00-7:00 p.m. through September 1
Salomon Farm Park, 817 W. Dupont Rd.
Our vendors produce their goods within a 75-mile radius of and are required to grow their own fresh fruits, vegetables and herbs. We strive to find vendors who embrace sustainable and organic growing practices. The market also may include baked goods, honey, handmade crafts, food, entertainment and children's activities.

Golf Courses Open Daily
Foster Park, Shoaff Park, and McMillen Park
Foster, Shoaff and McMillen Park Golf Courses are open daily, depending on weather and course conditions. Golfers are asked to call ahead to confirm course availability and to reserve tee times:

McMillen Park Golf Course – 260-427-6710
Shoaff Park Golf Course – 260-427-6745
Foster Park Golf Course – 260-427-6735
Return to the AroundFortWayne home page.
Related Images: