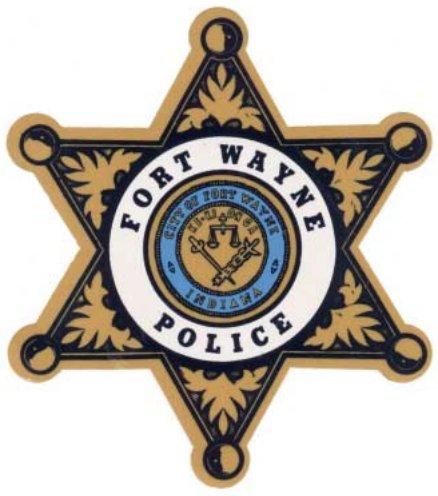 On August 6, 2021, at 11:31 AM, the Fort Wayne Police Department responded to a call reporting that gunshots had been heard in the 2700 block of Indiana Avenue.
Shots Fired

Date: August 6, 2021

Location: 2700 Indiana Avenue

Time: 11:31 AM

Details:

On August 6, 2021, at approximately 11:31 AM dispatched received a call reporting gunshots had been heard in the area. When officers arrived there were multiple bullet casings in the road. Officers also observed what appeared to be bullet holes in the vehicle and the house at 2723 Indiana Ave.

Unknown if the suspects may be in the home, officers blocked traffic to the area for public safety. Officers attempted to make contact with anyone inside through a loud speaker but no response. After several failed attempts to make contact, the Emergency Services Team (EST), Crisis Response Team (CRT), and Aerial Services Unit (ASU) were called out to the scene to assist.

Officers were able to determine who lived at this address and called their cellphone with no response. Still no response to loud hailing. EST entered the home and searched it for any suspects or injured victims. The house was empty. Once it was determined there didn't appear to be anyone injured or needing of medical attention, officers left the area.

The Fort Wayne Police Department is asking if anyone has any information regarding this incident please contact the FWPD at 427-1201, Crime Stoppers at 436-7867 or send information through the Crime Stoppers app P3.

The investigation is being held by the Fort Wayne Police Department and the Allen County Prosecutors Office.
Anyone with information regarding this investigation is asked to contact the Greater Fort Wayne Crime Stoppers at (260) 229-7867 or toll-free at 1-800-237-7867 or the Fort Wayne Police Department Detective Bureau at 427-1201. You can also use the P3 app on your Android phone or Apple phone here. They are also available on Facebook. You can submit your tip anonymously.
Click here for more Fort Wayne Police Department Incident Reports.
Related Images: