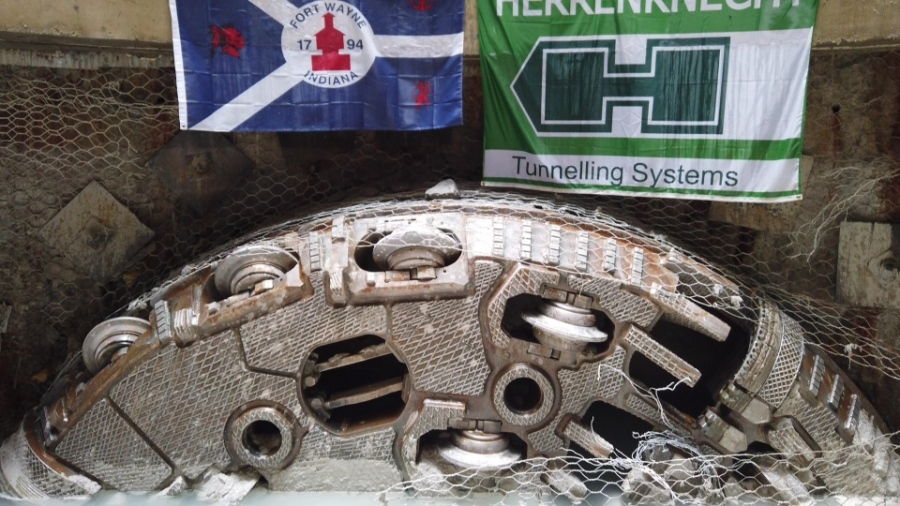 On June 7, 2021, Fort Wayne media were allowed to travel down into one of the shafts for the Three Rivers Protection and Overflow Reduction Tunnel (3RPORT).
At the bottom of the shaft is the MamaJo Tunnel Boring Machine. The MamaJo's cutting head, which is visible, will be buried at the bottom of the shaft instead of being brought back to the surface. The head has little value, and the cost to transport it back to the makers of the TBM would outweigh any possible financial reimbursement.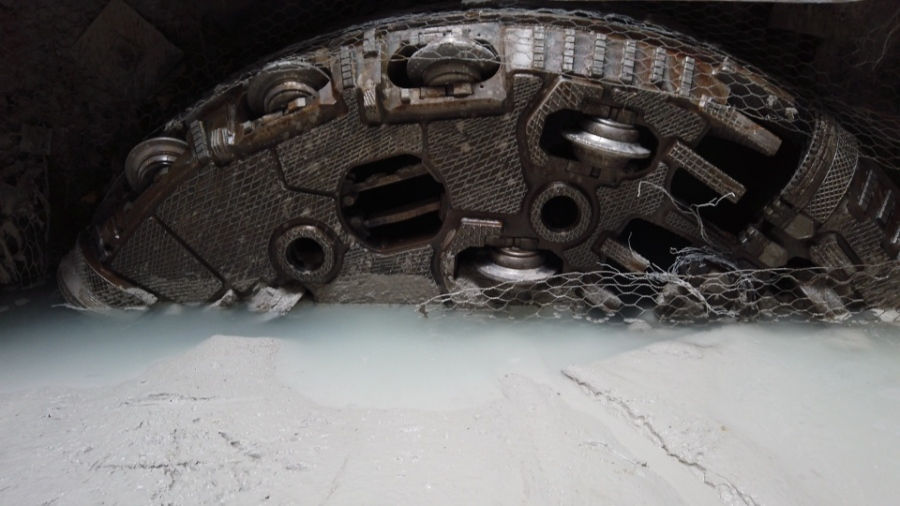 First up on the video is drone footage of the construction site followed by the descent into the shaft down to the tunnel (2:09).
The second video is an interview with Michael Kiester who is the Manager of the Fort Wayne City Utilities Engineering Department.
Return to the AroundFortWayne home page.
Related Images: