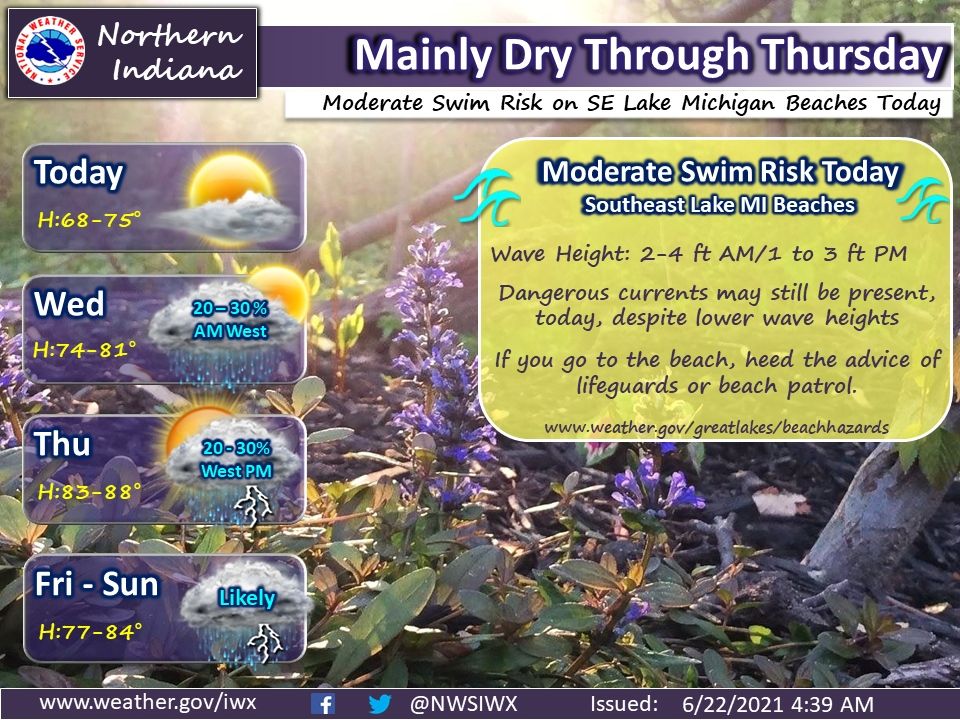 This post contains outdated information.
The National Weather Service is forecasting mostly dry conditions Thursday, with partly to mostly sunny skies.
Mainly dry through Thursday

Fort Wayne, Indiana (June 22, 2021) – Mostly dry conditions are expected through Thu, with partly to mostly sunny skies. There are low chances for rain out west tonight into early Wed AM, and then again out west late Thu afternoon. Rain is likely Friday into Sunday, with chances for thunderstorms. Highs will range from the upper 70s into the mid 80s. There is a moderate swim risk on Lake Michigan today. Breaking waves and currents are expected through the day.
The latest National Weather Service weather story | Official National Weather Service Northern Indiana website