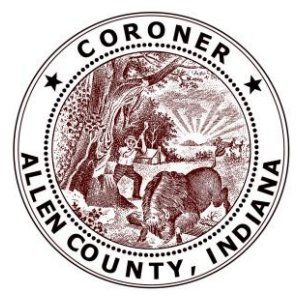 The Allen County Coroner has ruled the death of Candiace Marie Lay on May 22, 2021, as the 18th 2021 Allen County homicide.
The autopsy has been completed and notification has been made to the next of kin for the female victim that was found in the 1300 block of Greene Street, in Fort Wayne, on Saturday, May 22, 2021, at approximately 00:42 hours. The deceased has been positively identified as Candiace Marie Lay, a female, black, 29 years of age from Fort Wayne, Indiana.

Cause of Death has been determined to be Gunshot Wound of Head and the Manner of Death is Homicide.

Candiace Marie Lay is the 18th Homicide in Allen County for 2021.

The incident remains under investigation by the Fort Wayne Police Department, the Allen County Prosecutor's Office and the Allen County Coroner's Office.
If you have information regarding this case, you can call the Greater Fort Wayne Crime Stoppers at (260) 229-7867 or toll-free at 1-800-237-7867. You can also use the P3 app on your Android phone or Apple phone here. They are also available on Facebook. You can submit your tip anonymously.
Download the Coroner's news release.
Please note: The Allen County Coroner did not include a homicide on May 10, 2021, at the Suburban Inn at 3320 West Coliseum Boulevard in their numbered listing of homicides. This is the reason for the differences in the numbering from the Coroner's news releases.
Related links:
Related Images: