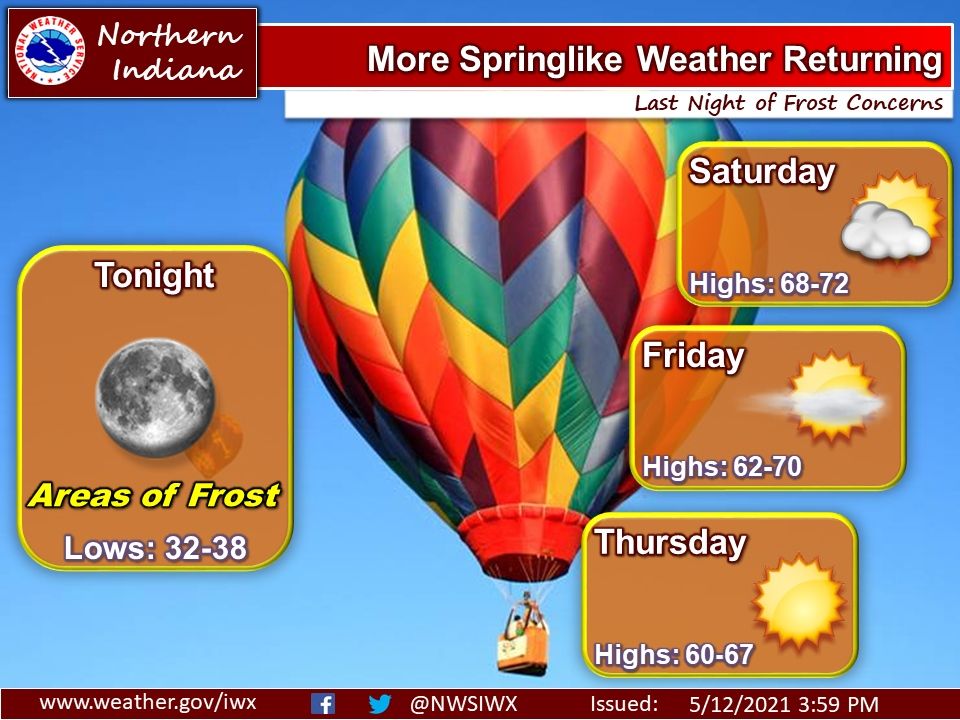 This post contains outdated information.
Tonight's Fort Wayne, Indiana weather story from the National Weather Service reporting that tonight will be the last of the frosty nights.
More springlike weather returning
Last night of frost concerns

Fort Wayne, Indiana (May 12, 2021) – The last of the frosty nights is upon us tonight with lows dipping into the middle 30s. This should help limit the overall coverage and duration of any frost with the sun quickly melting things off on Thursday. From here on it's up, up, up with highs and lows creeping a few degrees warmer each day through the 60s and eventually into the 70s by this weekend. Clouds will start to increase over the weekend with some rain chances returning Sunday.
The latest National Weather Service weather story | Official National Weather Service Northern Indiana website