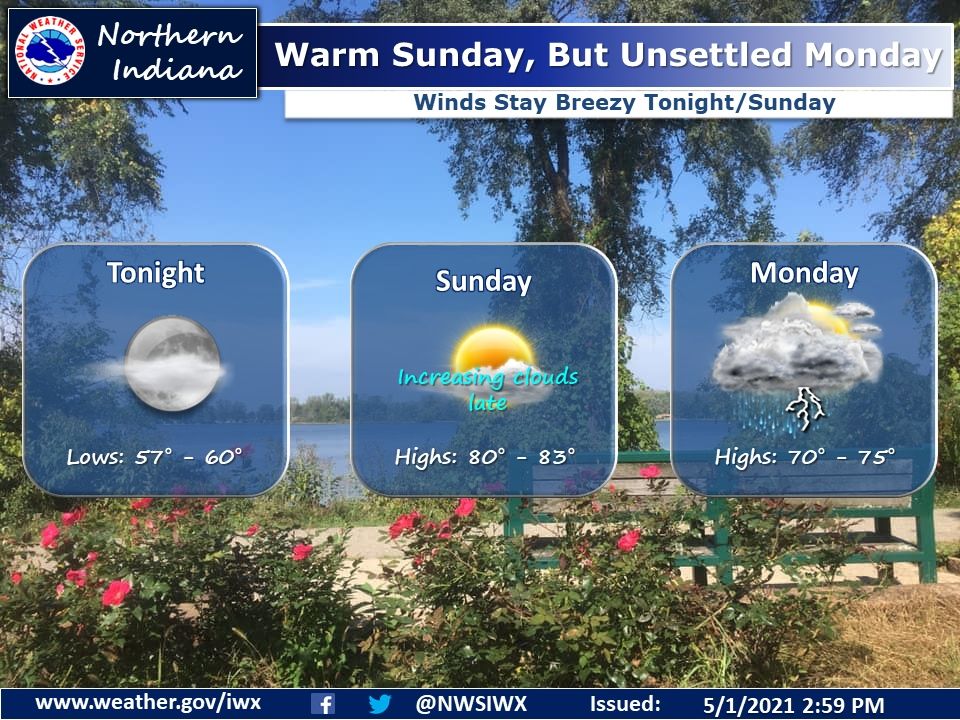 This post contains outdated information.
Tonight's Fort Wayne, Indiana weather story from the National Weather Service forecasting quiet weather tonight.
Warm Sunday, but unsettled Monday
Winds stay breezy tonight/Sunday

Fort Wayne, Indiana (May 1, 2021) – Quiet weather is in store for tonight and most of Sunday, but clouds increase late Sunday ahead of rain late Sunday night into Monday. Temperatures reach the low 80s on Sunday, making it a warm day. Morning showers Monday give way to a chance for evening thunderstorms.
The latest National Weather Service weather story | Official National Weather Service Northern Indiana website