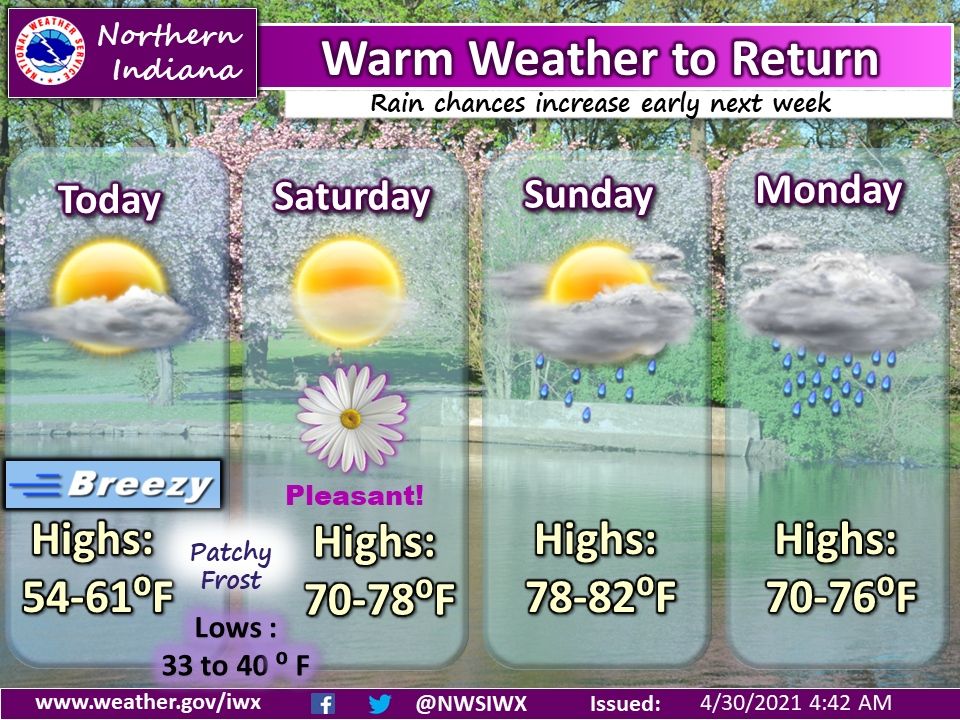 This post contains outdated information.
Today's Fort Wayne, Indiana weather story from the National Weather Service forecasting the return of warm weather.
Warm weather to return
Rain chances increase early next week

Fort Wayne, Indiana (April 30, 2021) – Cooler air will briefly return today accompanied by breezy conditions. High temperatures will be mostly in the 50s. Patchy frost is possible tonight as lows drop into the 30s. Much warmer weather is ahead this weekend with highs in the 70s Saturday and around 80 Sunday. Rain chances start to increase Sunday afternoon. Rain is expected Monday.
The latest National Weather Service weather story | Official National Weather Service Northern Indiana website