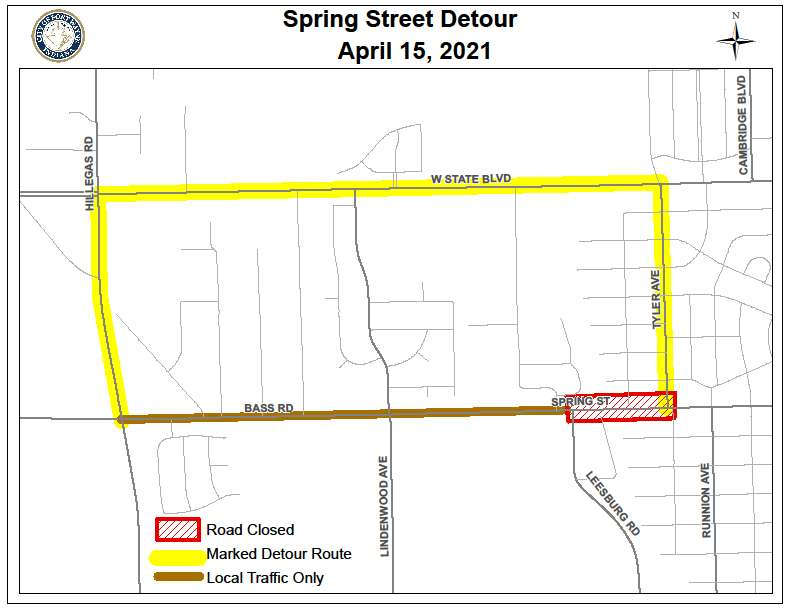 Fort Wayne City Utilities news release announcing the closure of Spring Street this evening for the replacement of a water valve.
Traffic Alert: Spring Street

Fort Wayne, Indiana (April 15, 2021) – Spring Street between Leesburg Road and Tyler Avenue, will close tonight at 10:00 p.m. so that City Utilities' crews can replace a water valve.

The repair work should last through mid-morning on Friday, April 16, 2021. A detour will use Hillegas Road, West State Boulevard and Tyler Avenue during the closure.

Bass Road & Spring, between Tyler and Hillegas, will only be open to local traffic (those that live/work in the area) during the closure.
Related Images: