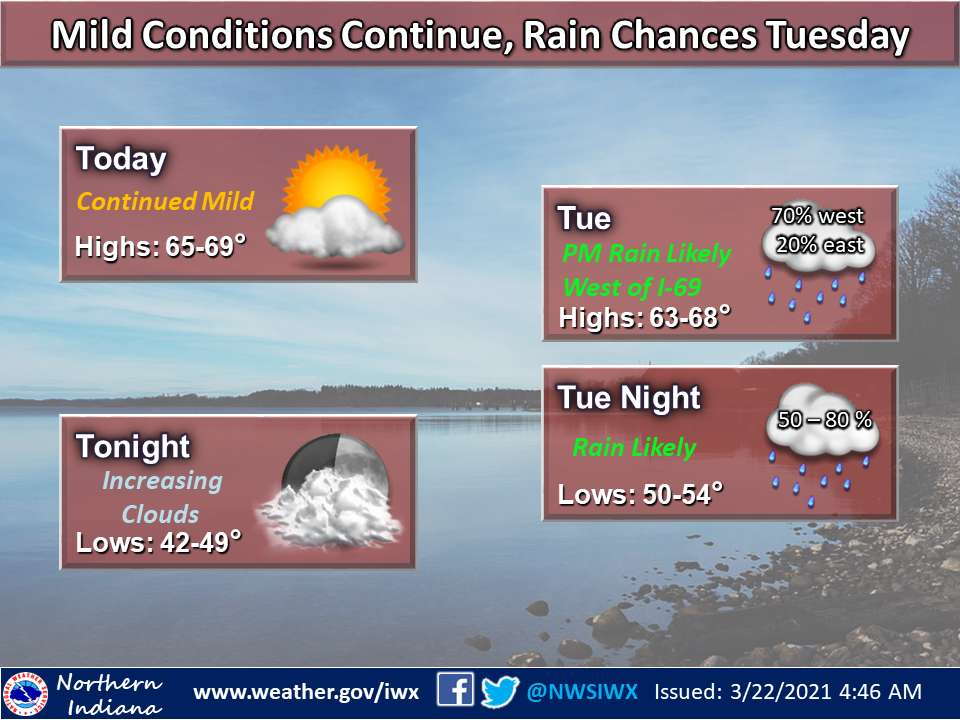 This post contains outdated information.
Today's Fort Wayne, Indiana weather story from the National Weather Service:
Mild conditions continue today and Tuesday

Fort Wayne, Indiana (March 22, 2021) – Partly cloudy skies are expected today with a continuation of the mild conditions. High temperatures both today and Tuesday are expected to reach into the middle to upper 60s. South winds will increase to 10 to 20 mph today and will shift to the southeast at 15 to 25 mph on Tuesday. There is an increasing chance of rain from west to east Tuesday into Tuesday night as the next system affects the area. An isolated thunderstorm also cannot be ruled out Tuesday afternoon and night south of US 30 across northern Indiana.
The latest National Weather Service weather story | Official National Weather Service Northern Indiana website