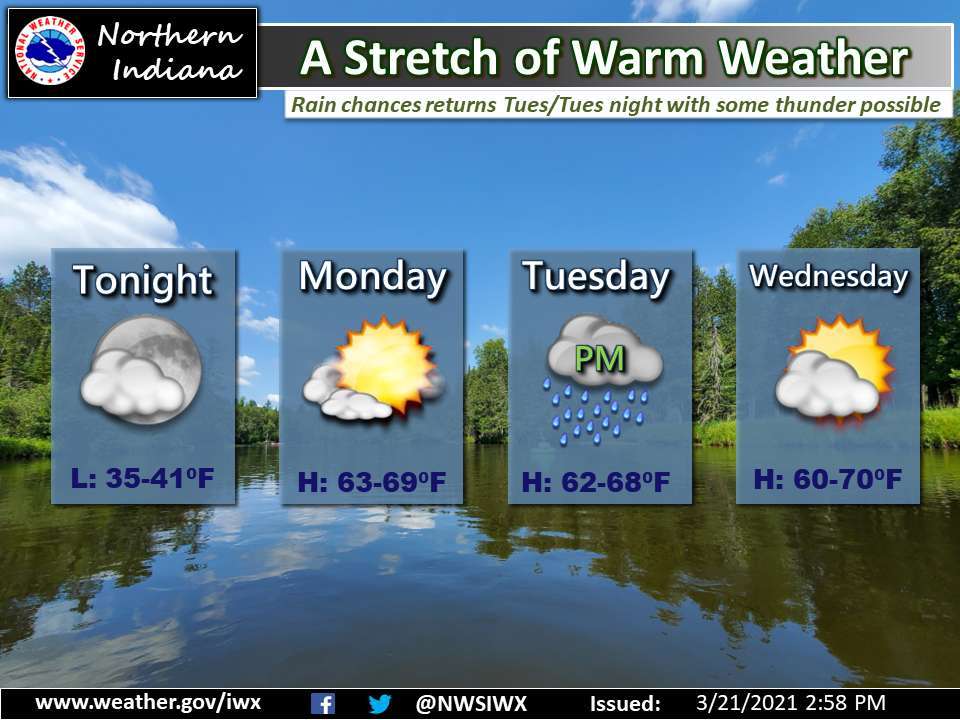 Tonight's Fort Wayne, Indiana weather story from the National Weather Service forecasting quiet weather tomorrow.
Warm weather continues

Fort Wayne, Indiana (March 21, 2021) – Our stretch of warm weather continues with temperatures generally in the 60s away from Lake Michigan. Monday is a quiet day, but Tuesday has rain moving in during the first half of the day. This rain looks to continue into Tuesday night and perhaps a portion of early Wednesday before clouds break during the day Wednesday.
The latest National Weather Service weather story | Official National Weather Service Northern Indiana website