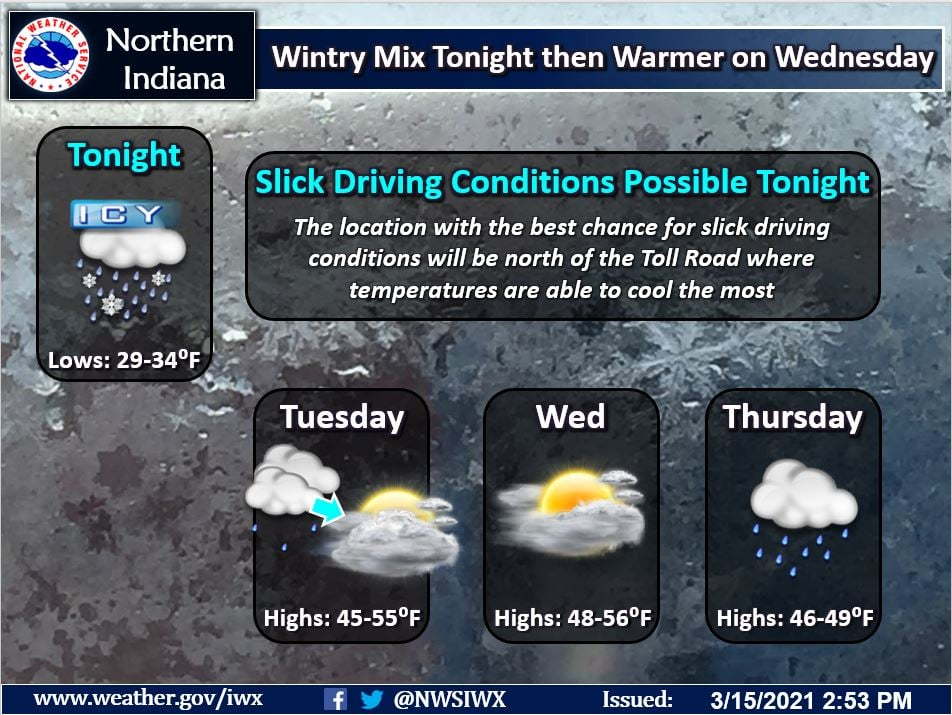 This post contains outdated information.
Tonight's Fort Wayne, Indiana weather story from the National Weather Service:
Wintry mix tonight then warmer on Wednesday

Fort Wayne, Indiana (March 15, 2021) – A wintry mix of precipitation continues this evening, with a mix of sleet, rain, snow, drizzle, and maybe even freezing rain possible. Be cautious if travelling tonight. The most hazardous conditions will be north of the toll road, where temperatures are able to cool the most. This may allow a thin glaze of ice to develop on lesser travelled roadways or elevated surfaces. Any lingering precipitation ends Tuesday morning before temperatures rise and clouds begin to break by day's end. Drier air is in place Wednesday with warmer temperatures. Our next chance for rain arrives Thursday.
The latest National Weather Service weather story | Official National Weather Service Northern Indiana website