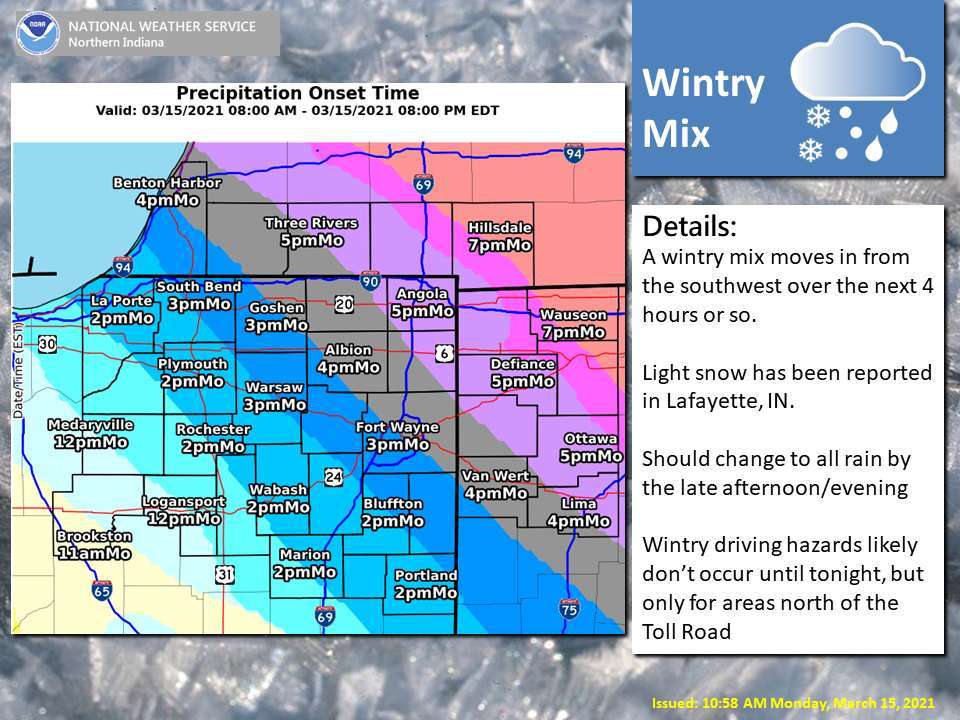 This post contains outdated information.
Updated Fort Wayne, Indiana weather story from the National Weather Service:
Details:

A wintry mix moves in from the southwest over the next four hours or so.
Light snow has been reported in Lafayette, Indiana.
Should change to all rain by the late afternoon/evening
Wintry driving hazards likely won't occur until tonight, but only for areas north of the Toll Road

Fort Wayne, Indiana (March 15, 2021) – A band of precipitation has been slowly approaching from the southwest. Light wintry precipitation has been reported at the onset, however, most of the hazardous driving conditions won't occur until tonight and north of the Toll Road as better cold air settles there.
The latest National Weather Service weather story | Official National Weather Service Northern Indiana website