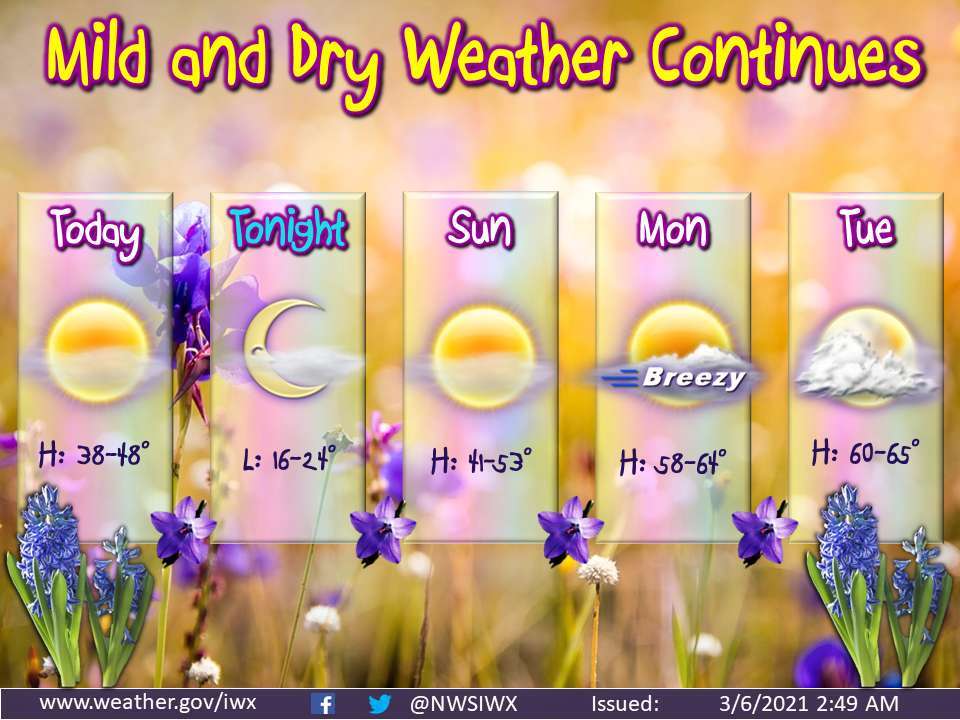 This post contains outdated information.
Today's Fort Wayne, Indiana weather story from the National Weather Service:
Mild and dry weather continues

Fort Wayne, Indiana (March 6, 2021) – Spring-like weather continues, with highs climbing into the 40s for most locations today, then into the 50s and low to mid 60s by early next week. Partly to mostly sunny skies are expected, with precipitation chances holding off until Wednesday. Lows tonight will be in the teens and low 20s.
The latest National Weather Service weather story | Official National Weather Service Northern Indiana website