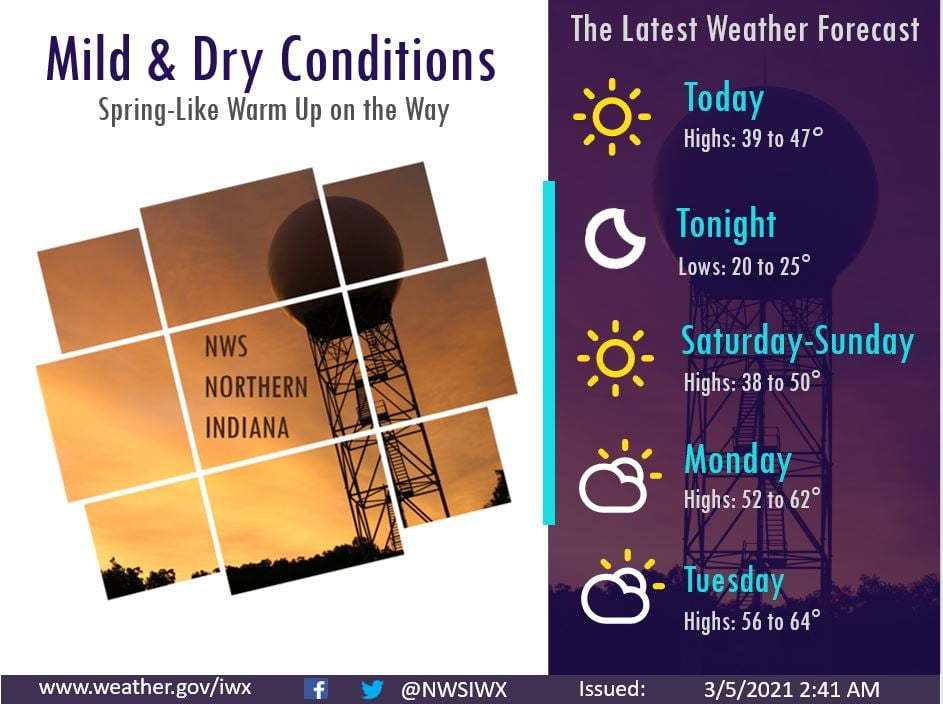 This post contains outdated information.
Today's Fort Wayne, Indiana weather story from the National Weather Service:
Mild and dry conditions
Spring-like warm up on the way

Fort Wayne, Indiana (March 5, 2021) – Spring-like weather on the way, with highs in the upper 30s and mid-upper 40s through Sunday, then climbing into the 50s and low to mid 60s by Monday and Tuesday. Otherwise, expect dry conditions with partly to mostly sunny skies through the week.
The latest National Weather Service weather story | Official National Weather Service Northern Indiana website