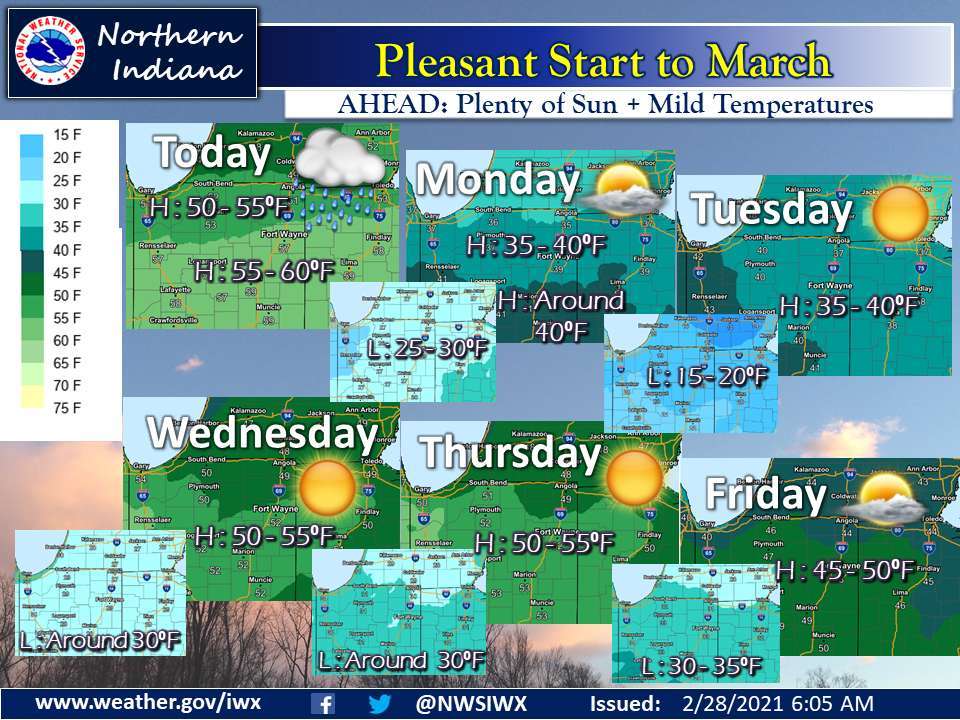 Today's Fort Wayne, Indiana weather story from the National Weather Service:
This post contains outdated information.
Pleasant start to March
Ahead: Plenty of Sun and mild temperatures

Fort Wayne, Indiana (February 28, 2021) – Mild with rain today. Highs mostly in the 50s. Colder tonight through Monday night. Highs Monday and Tuesday 35 to 40; Lows 15 to 20 by Tuesday night. Mild Wednesday through Friday with highs mostly in the 50s. Plenty of sun Monday through Friday.
The latest National Weather Service weather story | Official National Weather Service Northern Indiana website
Related Images: