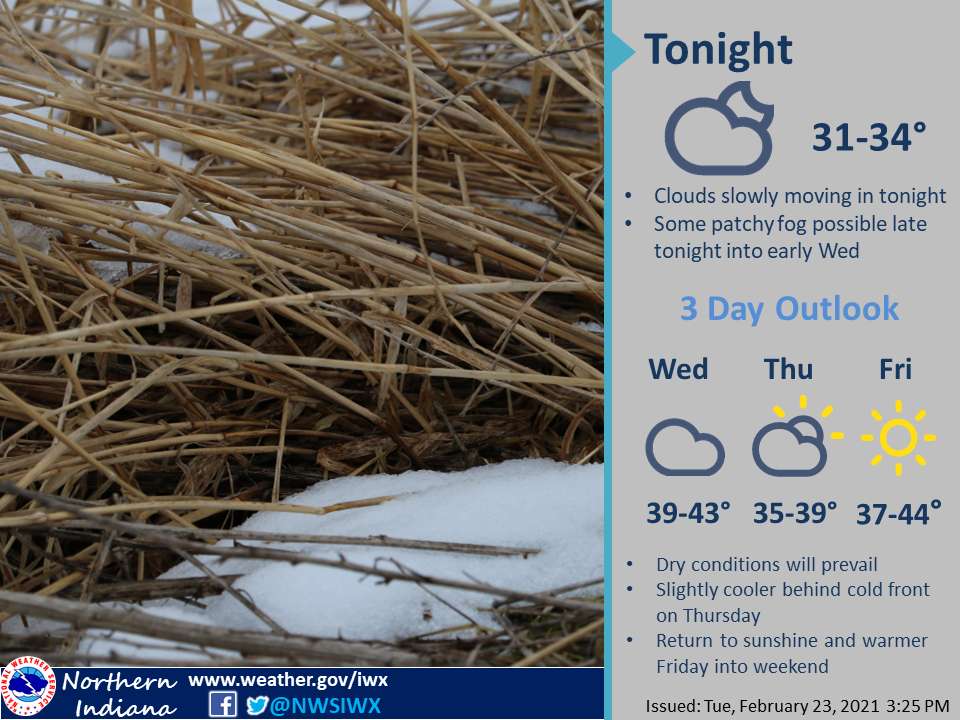 Today's Fort Wayne, Indiana weather story from the National Weather Service forecasting continued snowmelt:
This post contains outdated information.
Cold front for Wednesday, then moderating

Fort Wayne, Indiana (February 23, 2021) – The snow will continue to slowly melt over the next several days as afternoon highs climb above freezing and drop near or just below freezing at night. Clouds will begin to increase later tonight into Wednesday with some patchy fog and low clouds possible. While there will be an ever so slight cool down on Thursday, temperatures will rebound Friday and into the weekend.
The latest National Weather Service weather story | Official National Weather Service Northern Indiana website