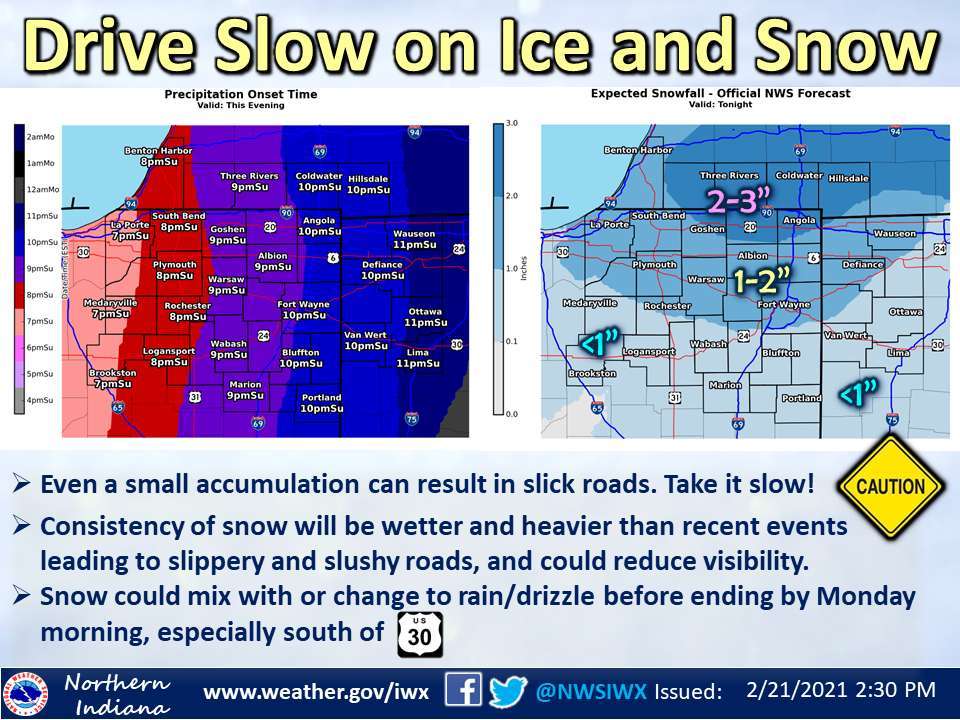 Tonight's Fort Wayne, Indiana weather story from the National Weather Service:
This post contains outdated information.
Drive slow on ice and snow

Fort Wayne, Indiana (February 21, 2021) – The next weather system moves in later this evening. There may be a mix of rain and snow to start, before changing to all snow, sometimes heavy, and then back to a mix or just drizzle before clearing out early Monday morning. Temperatures will stay near freezing through this event. The heaviest snow will fall across the north, and will be wetter than recent events, causing slick road conditions. Although accumulations will generally be light, remember to Drive Slow on Ice and Snow!
The latest National Weather Service weather story | Official National Weather Service Northern Indiana website
Related Images: